Hi Friends. Today in this article we are going to see this tda7377 ic (30+30w) based Stereo amplifier board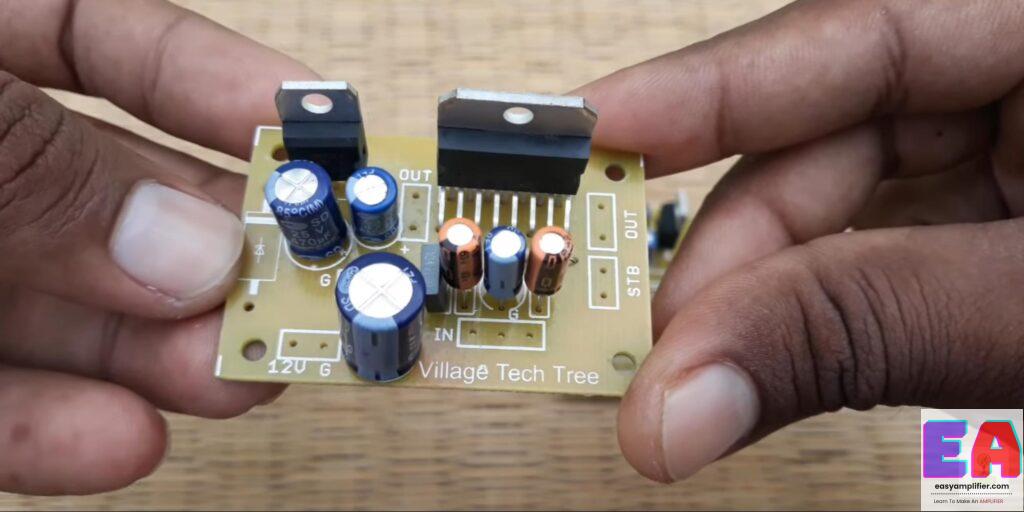 This tda7377 board is a stereo amplifier board that works with a 12v single supply dc.
You can get a maximum of 30 watts of power output per channel from this board.
This is a very compact board since there are very few components fitted.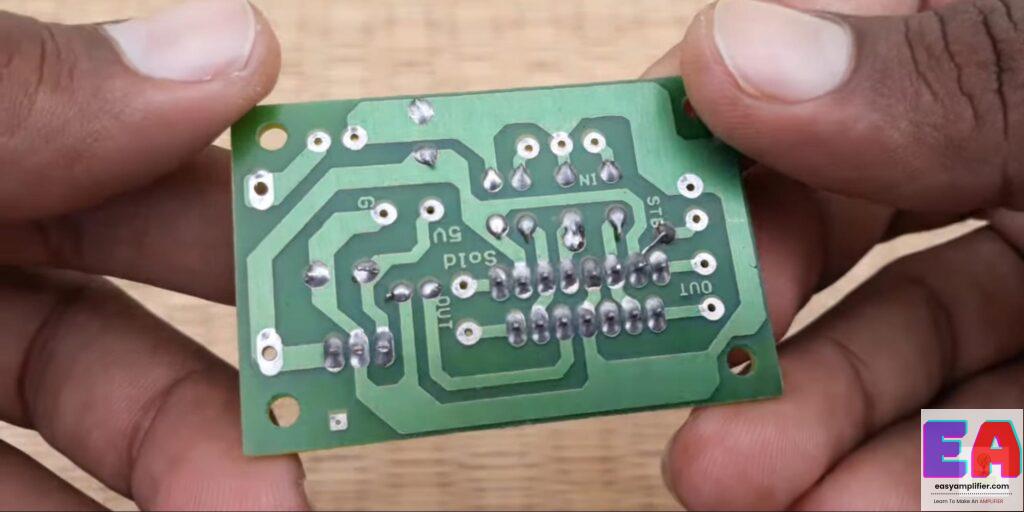 The combination I used for this board is two transistors BT which is good for me. If you want more volume, then add a two-transistor gainer in the input section…
This tda7377 ic amplifier doesn't have any humming noise or any issue. The audio will be very clear.
Even at the full volume, there will be a clear Audio result with no disturbance or distortion
Let see the input and output connection details of this tda7377 board
They have given a diode provision in the input supply. So you can put a diode if you want to provide reverse polarity protection for the circuit. Or without a diode, you can directly Give a 12v positive supply here.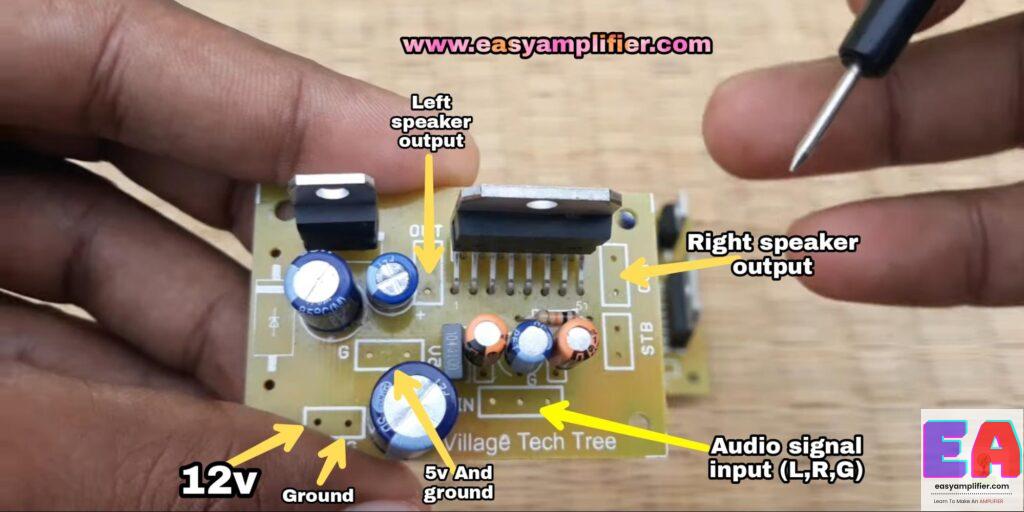 All Connections are mentioned on this board. Use a heatsink that is appropriate for your Cabinet.
You can tighten both the 5v regulator and 7377 ic in a single heatsink plate…this ic can give you a super quality audio output.
Those who have already used the tda7377 amplifier board, please share your feedback in the comment section below 👇It will help other friends also to know about this board.
you can also read the tda7377ic datasheet here
So that's all friends. I will meet you in my next article With another quality product like this…
Thank you