Hi Friends Today Article Is about Tda 2030 ic based Five Channel Power Amplifier Board For Best Audio Result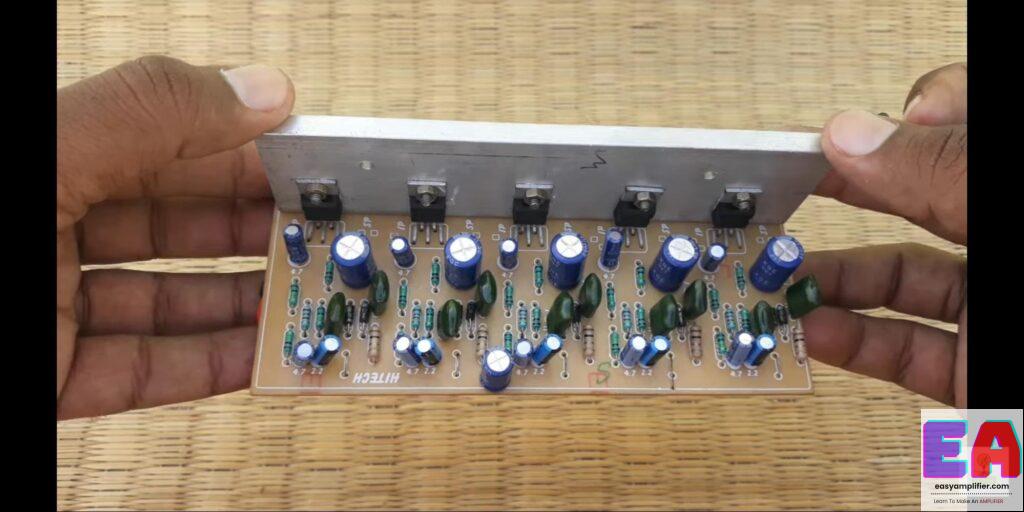 TDA 2030 Is a class-AB Amplifier.we can use this amplifier Board for making 5.1 amplifiers.
This amplifier Board can be used for Front Left, Front Right, Surrounding Left, Surrounding Right, And Center Channel Of the 5.1 amplifier.

For The Subwoofer Channel, We Can use Stk 4141 Or 4191. Or we can use a separate power supply Transformer For Subwoofer Amplifier.

We can use four transistor mono or Four Transistor MOSFET Mono Amplifier Board For Subwoofer With This TDA 2030a Five Channel Amplifier Board.

In the Electronics Market Full 5.1 Combo Board Available With STK 4141, STK 4191,With TDA 2030 Ic…
Ex: Stk 4141 Mono For Subwoofer & Tda 2030a For FL,FR,SL,SR,CEN Channel…
I Have Already Posted The Article About That board.

In this Article, We Are Going to see Input and output connection details about This Five Channel Amplifier Board.
This Board is designed for single-ended power supply operation. This Board has Not required a Dual power supply…

We Can Use 0-12v to 0-20v with a 3 amp transformer for this 5 channel amplifier board.
If we are using STK4141 Or Stk 4191 Bridged Mono For Subwoofer With This Five channel Board We Need To Use a 20-0-20 5A transformer For this Combination.

This Board will give the best Audio Quality output For the Five channels of the 5.1 Home theatre.
This Board will Give a maximum of 18W power output per Channel Of Five Channel output.
So We can use 4″ or 6″ Speakers For this Amplifier Board.

We Can Use a 6″ speaker For FL, FR, And a 4″ speaker for Cen, SL&SR Channel Output Of this Board.
Now We Are Going To see the Connection details of this Tda 2030 ic board
All the connections Are Marked In the PCB.
Always Use Ic Pin Numbers To Give The connections For All Ic Amplifier Board.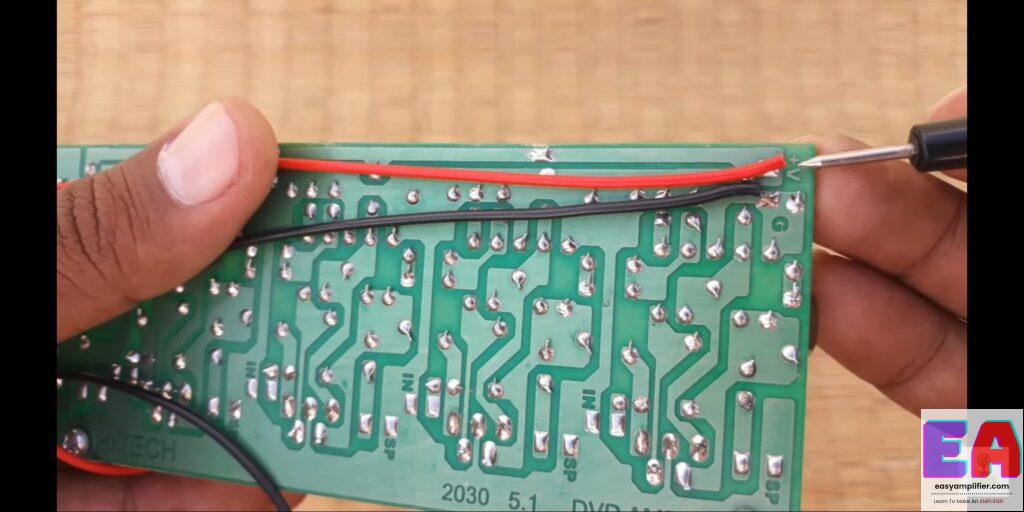 Input Power supply Positive Is Red Wire And Ground Is Black Wire.
Pin no-5 Is positive supply input and pin no-3 is ground.
Each channel Audio input and output Connection details are also Marked In The PCB.

Each Channel ic Pin No-1 is Audio Signal Input and pin no-3 is ground.
Each Channel ic Pin No-4 is Audio channel output and pin no-3 Is ground.

Using These Pins We Can Give Input and Output Connections for five channels.
And also attach an additional Heat sink with this board for Better IC life.

Please don't use More than a 0-20v Transformer For this board.If we are using More than 0-20v transformer That High Voltage Will Reduce The TDA 2030a ic Lifespan.

This Board Will Give the Best Audio Output Result for Budget Range Home Audio Systems And Amplifiers.
Similarly, This Ic Is Mostly Used For Branded Home theaters And Soundbars….
Read the Datasheet For More Information About This Tda 2030 Ic Board
So that's all friends. please post your comments About this article and board. Share With Your Friends

Thank You For Reading…