Hai Friends Today in this article we are going to read About STK 4191 And Tda 2030 ic based 5.1 amplifier board
In this Board They are using STK 4191 Bridged Mono For Subwoofer and And tda 2030a ic for Remaining Fl, Fr, Sl, Sr, Cen Channel Audio Output.
In This Board, Stk 4191 Ic Is Operated With a Dual Power supply, and Tda 2030a ic Is operated With a single Power supply.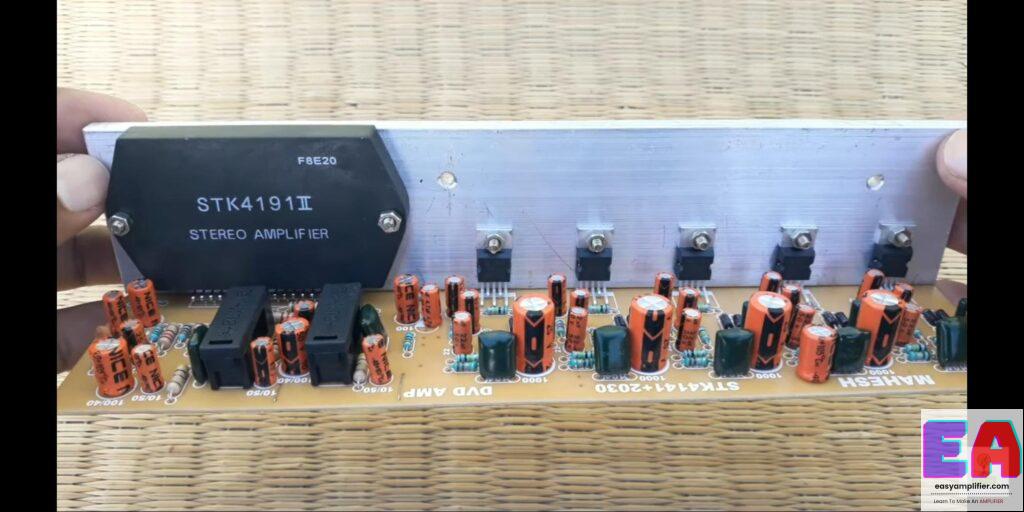 For the Power supply section, You Can Use a 20-0-20 5amp Transformer For the Best Result.
In case You want Higher Power output then replace the 2030a ic with 2050ic because the 2030 ic power output Range Is 18 watts And the 2050 ic power Output Range is 32 Watts.

So if You Are Replacing This 2030 ic with 2050 ic then you can use the 24-0-24 5amps Transformer For this Board. You will get better results and output wattage.
And also attach an additional heat sink with this board For Better ic Life.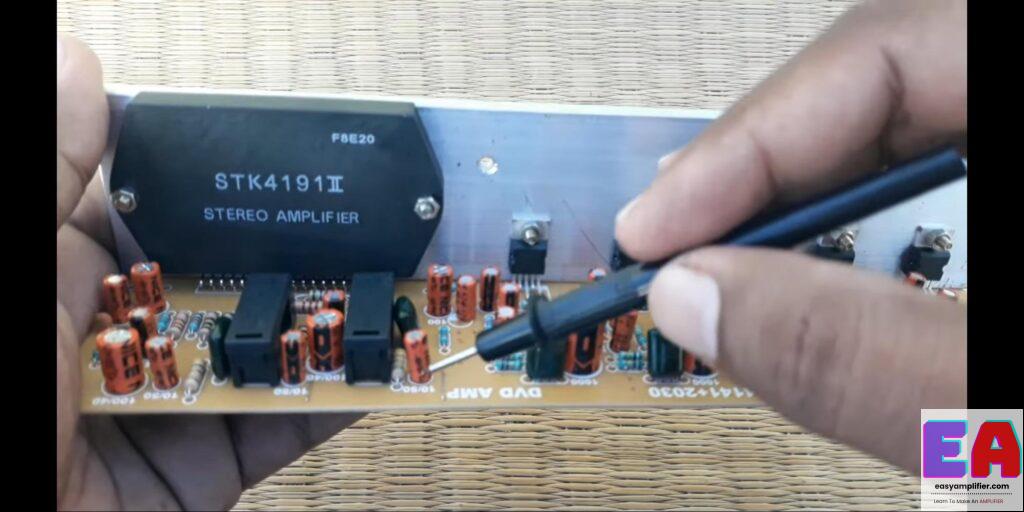 In This Board, You will Get 100 watts of Power Output For the Subwoofer. And 18 watts power Output For the Remaining Audio output Channels.
And also I have mentioned earlier If you replace 2030 With 2050 ic you will get 32 Watts Power output per channel.
If you can't get or buy this stk 4191 with tda 2030a 5.1 Amplifier Board
We can replace the stk4141 ic By using stk 4191 ic In the same circuit To Increase The Subwoofer Power Output.

Now We Are Going To see Input and output connections Of This 5.1 Amplifier Board
Above Picture The board manufacturer Mentioned That The Power Supply Connection of Positive, negative, and Ground.
Single Supply Input Will go to Five Channels of Tda 2030a Ic.
Dual Supply Input Will go To Stk 4191 Bridged Mono.
Please always Use and follow ic pins For input and output. Based On the pin details of the ics 
For Stk 4191 Pin no-11 Is positive Input supply,
Pin no-9 &14 is Negative Supply Input,Pin No 3 &16 Is Ground.
By Tracing The Tracks We Find The Input And Output Points.
Pin No-1 of stk 4191ic is Subwoofer Audio Signal Input.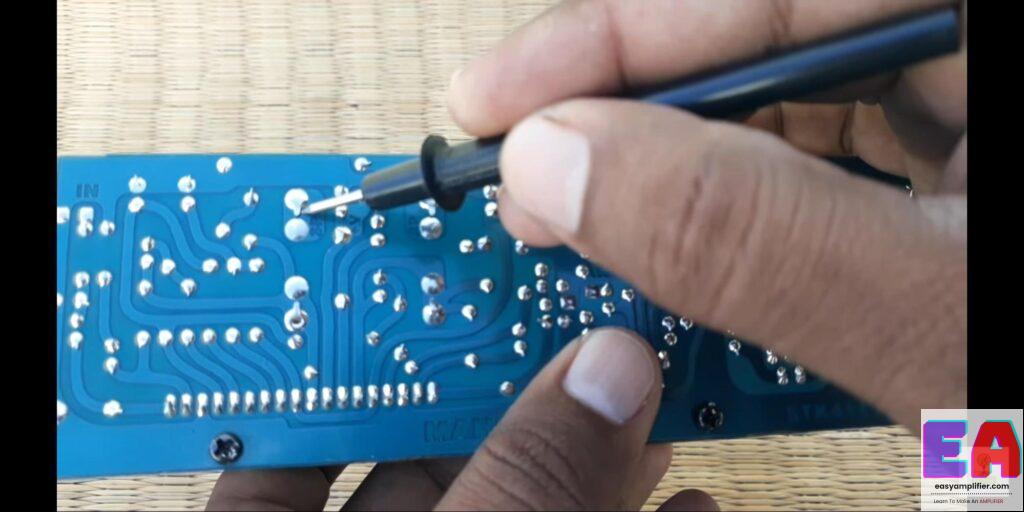 Pin No-10 of stk 4191 is Subwoofer Positive Terminal Output, and pin no-13 is Negative Terminal Output.
Please Connect the terminal properly.
For the 2030a Section…
Pin no-5 is Positive Supply Input And Pin no-3 is ground.
Pin No-1 is Audio Signal Input And pin no-4 is Speaker Audio Output.
This Board Also Gives Best Quality Audio Output For Budget Segments Assembled Home Theater Systems.
In The Market STK4191 With 2050 ic based 5.1 amplifier Board Also Available.
I Will Make a Separate Article For that if I get That board…

This Board Will Give You Perfect Audio Result For 10×10 feet or 12×12 feet Room Or Hall Of Your House.
Please Don't Waste Your Money By Buying Heavy Power Amplifiers.
You Can't Use This Amplifier With Full Volume Level In The above-Mentioned Size of Rooms with Matched Speakers…
Please Buy More Power Amplifiers or Audio systems If your room or hall Size is more than that…
Please Post Your Comments About This Article.
Please Share This Article With Your Friends.
Will See You In The Next Article Soon.