Hai Music lovers today in this article we are going to see about the Stereo Lm3886 amplifier board.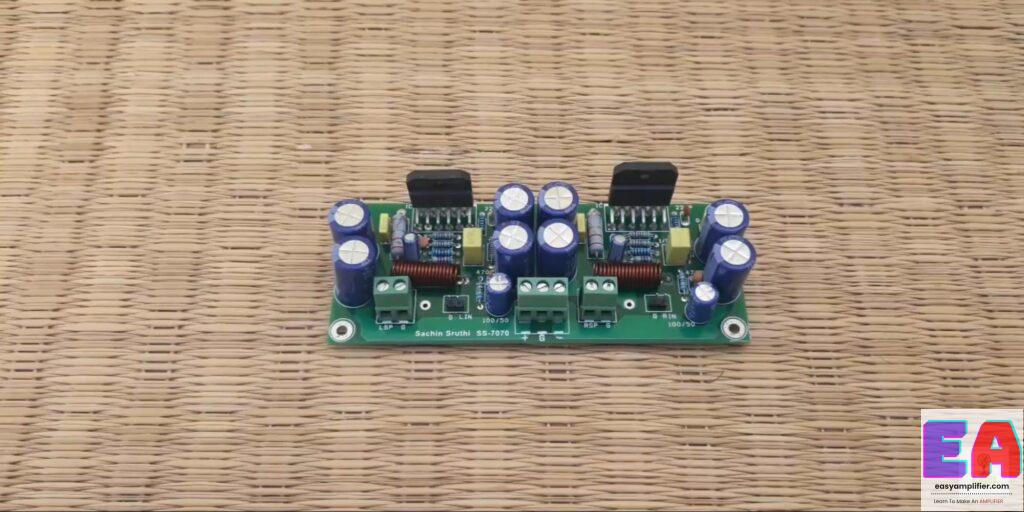 This lm3886 is a Class a-b Integrated amplifier. It Can Give you a Very super quality audio power output.
This is a mono channel amplifier and it will give you a maximum of 68watts audio power output per channel. and this ic can be working with a dual power supply. it cannot be working with a single power supply.
If you are using this ic board then you can choose 20-0-20 to 24-0-24 5amps Transformer.
You can use both 4 ohms and 8 ohms, speakers, with this board. You can get a maximum of 68 watts of power output per channel when you are giving 28-0-28 Dc input with a 4 ohms speaker.
Whereas you will get 38 Watts of power output per channel when you are giving the same 28-0-28 Dc input with an 8 ohms speaker.
Always remember that if you are using a 4 ohms speaker Then you should give a low volt supply. At the same time, You should give some extra voltage supply to the board when you are using an 8 ohms speaker.
This is not my opinion… all this information is written in this ic datasheet… Click here to read the datasheet.
Why am I saying this board is a very high-performance quality board?
Because of this board, the harmonious distortion level is very low. So that's why this board can give you a good quality audio output.
So that's why this board is Operated with many HiFi Amplifiers and home theatres.
This board had a mute function and under and over-voltage protection, internal Signal short Circuit protections existed. 
So we can Assemble a high-quality stereo amplifier with this board…
For the Power Supply To This board if you are using a 30-0-30 Transformer Then you should only use an 8 ohms speaker. Or if you want to use any other speaker then use a transformer from 20-0-20 to 24-0-24v. Otherwise, You can also give 28v dc directly according to the ic datasheet mentioned.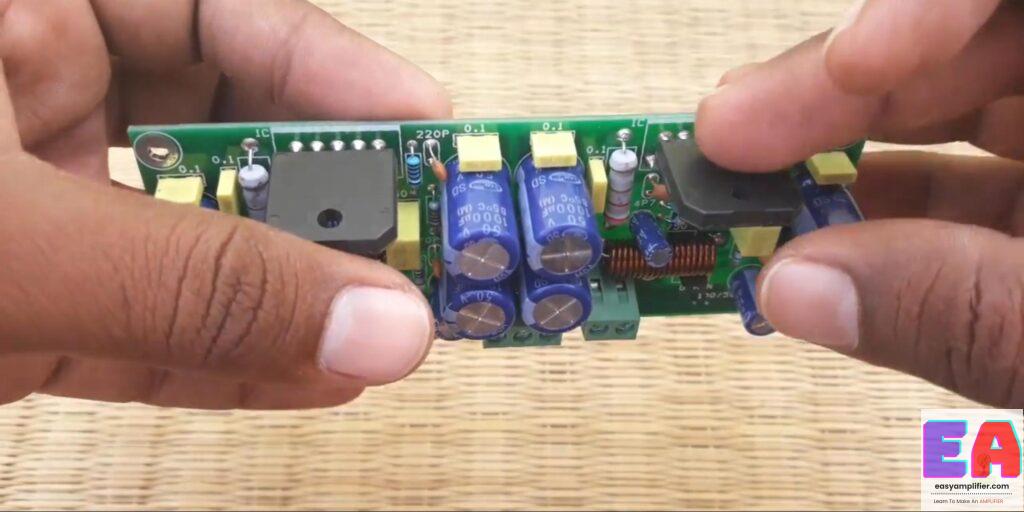 This lm3886 ic is a plastic package so you need not apply any mica sheet or insulator To this ic. Just Apply the heat sink past behind the ic and fit it to the heat sink plate.
Connection details For this Lm3886 Amplifier board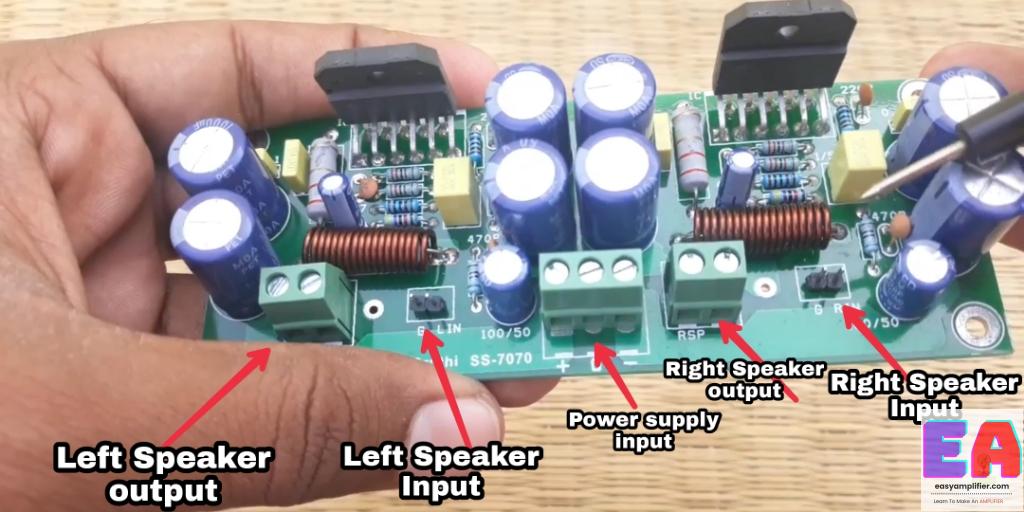 This is an integrated amplifier board so we couldn't make any changes to this board. Because this board is already pre-designed by the manufacturer. so we should connect Supply and speakers according to what they are mentioned for this board.
These board designs vary depending on the manufacturer. So always read the ic datasheet before Connection. If any of the markings are erased in the PCB board we can track the connection Details by the ic datasheet.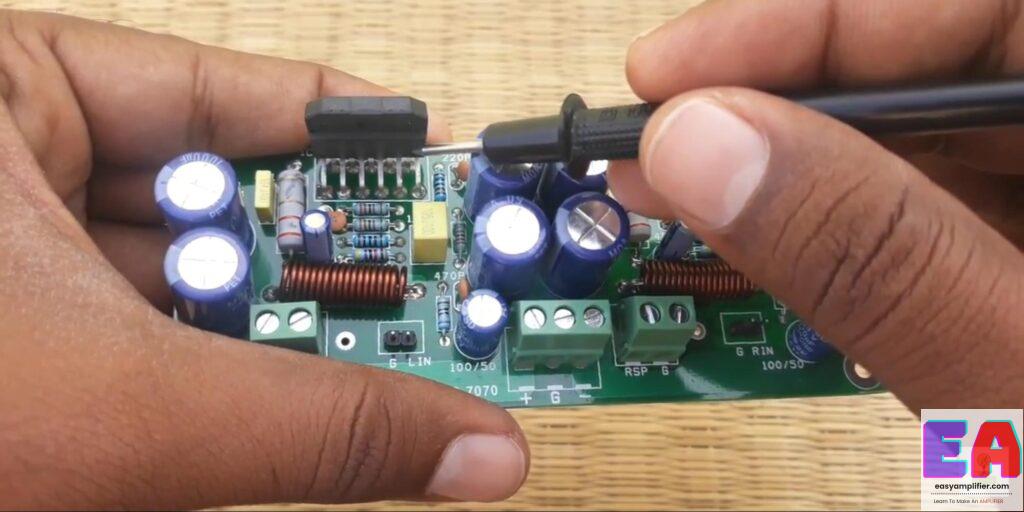 This is an 11-pin ic. 
Pin no 1 and 5 is a Positive supply input.
Pin no 4 is a Negative supply input and pin no 7 is Ground. (both power supply and audio ground)
Pin no 10 Is A Audio signal input and pin no 3 is an audio signal Output.
So always read the ic datasheet and pin Connections.
When you compare this board with any other board. This board price Should be costly. Because of the quality and The audio clarity of this board.
So that's all friends if you want this board you can contact me through Facebook or WhatsApp.
If you like this article please share this with your friends. If you want to know more about this board then Write in the comment section below 👇.