Hai Music lovers today in this article we are going to read about Class-D TPA3116D2 Amplifier Board
This board can give you a maximum of 50 watts of power output per channel. At the same time, this board is also available with Mono Board.
This board can be operated with a minimum 5v to maximum 26v single supply dc.
We can assemble a stereo amplifier with this ic for a bus, lorry, etc which is operated with a 24v dc battery supply. or if you want to assemble a 2.1 amplifier With this board You can use one stereo board and a Mono board To assemble a 2.1 amplifier.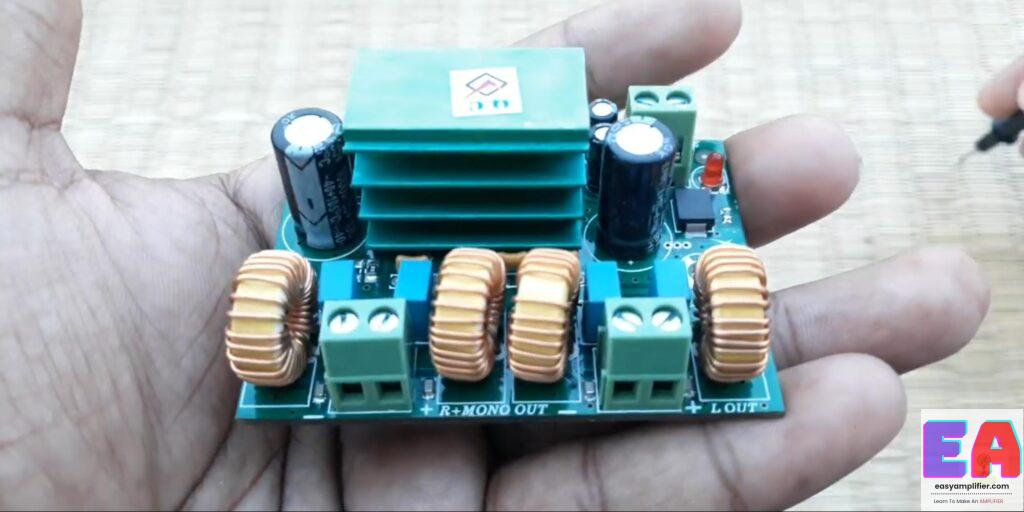 For this board, you can get 25 watts Of power output per channel by giving a 14v dc supply with a 4 ohms speaker. At the same time, you can get 50 watts of power output per channel if you are giving a 21 to 24v dc supply with a 4 ohms speaker.
I have already mentioned that this board also comes with a Mono board.. for a mono board you can get 100 watts of power output for a subwoofer with a 2 ohms speaker.
This board Has many production features.
Input supply under and over-voltage protection
Speaker terminal Short Circuit protection
Speaker overload protection
Input source over gain protection
Nowadays this ic is used for branded home theatres, branded soundbars, branded tower Speakers, luxury car systems, etc…
This board is manufactured by Max win Company. With super quality Heat Sink. (you can see the board and components and How quality is)
Let's see this tpa3116d2 amplifier board Input and output Connection details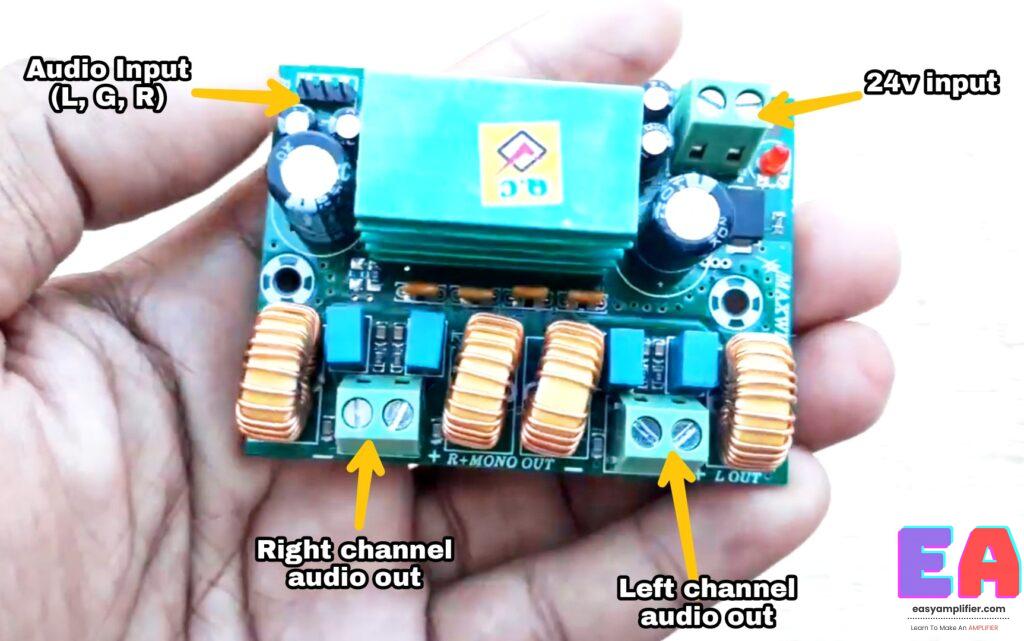 And I have also made a stereo amplifier for a lorry with this board.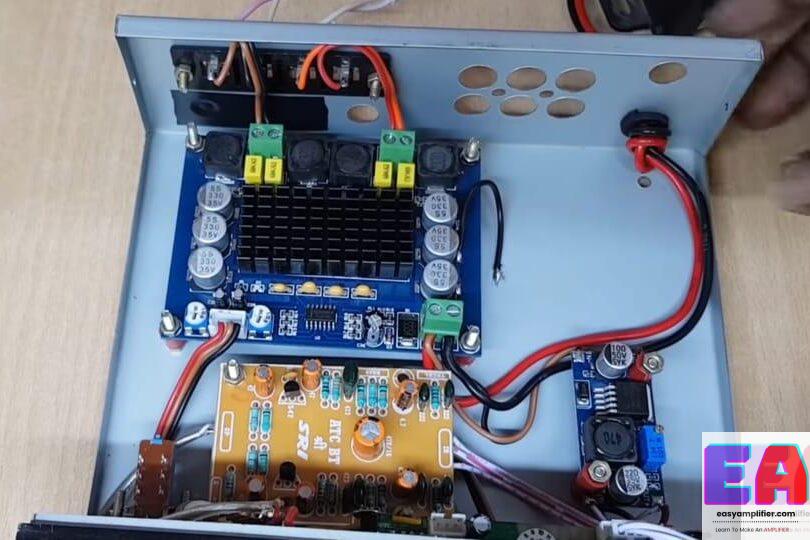 So that's all friends. If You want this board you can contact me.
And also do u have any questions About this board you can ask me in the comment section below 👇
and also you can check this tpa3116d2 ic datasheet here.
I will post another article about the tpa3116d2 Mono amplifier. And don't forget to share this article with your friends.
Bye friends.