Hi music lovers today in this article we are going to read about the best 5.1 Prologic board review and connection details
Table of Contents
What is 5.1 Prologic board
There are plenty of amplifiers and boards available in the market. Which only gives you stereo(left and right) output. When it comes to 5.1 amplifiers assembling We need 6 Channel input. So how can we get that 6-channel input?
5.1 Prologic board will give you a solution. in the 5.1 Prologic board you give 2 channel inputs and convert them to six channel outputs (fl, fr, sl, sr, sub, center).
How does this board convert stereo to 5.1?
There are two methods commonly used to convert from stereo to 5.1 which are the coding method and the IC method. Coding methods Are Very Expensive. That method is mainly used in branded Home theaters and AVR.
IC Method
There are some ICs available that will easily convert the audio from stereo to 5.1. We commonly use the IC method 5.1 Prologic board to use our amplifiers, because it's cheap and easily available in any electronic shop. This type of Prologic board comes with three ICs which each work to separate the output sound Effect.
One IC is used for the surround Channel, and another two ICs are used to Convert the center and sub. Each and every Prologic board uses different ICs and components. You can use it according to your Audio Taste. And you should remember one thing: this is not 100% True 5.1 audio. If you want to hear an original 5.1 audio effect then you should give an original 5.1 input to your amplifier, like DVD players, HDMI, And optical digital.
Sachin Shruti 5.1 Prologic board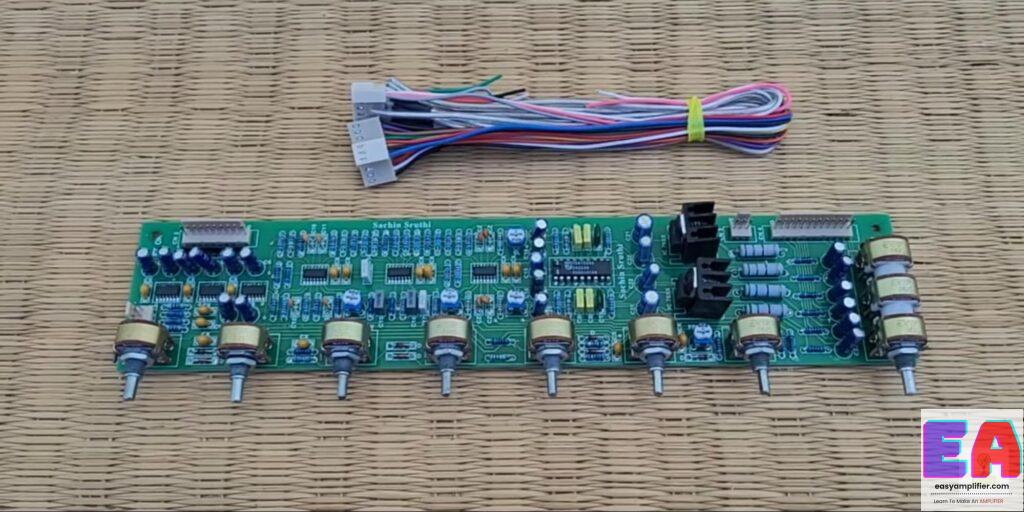 Sachin Shruti 5.1 Prologic board is a frontend 5.1 Prologic board because this board comes with an onboard Volume control connection so it is very easy to use. Just select a cabinet that matches this board and Fit it Start wiring.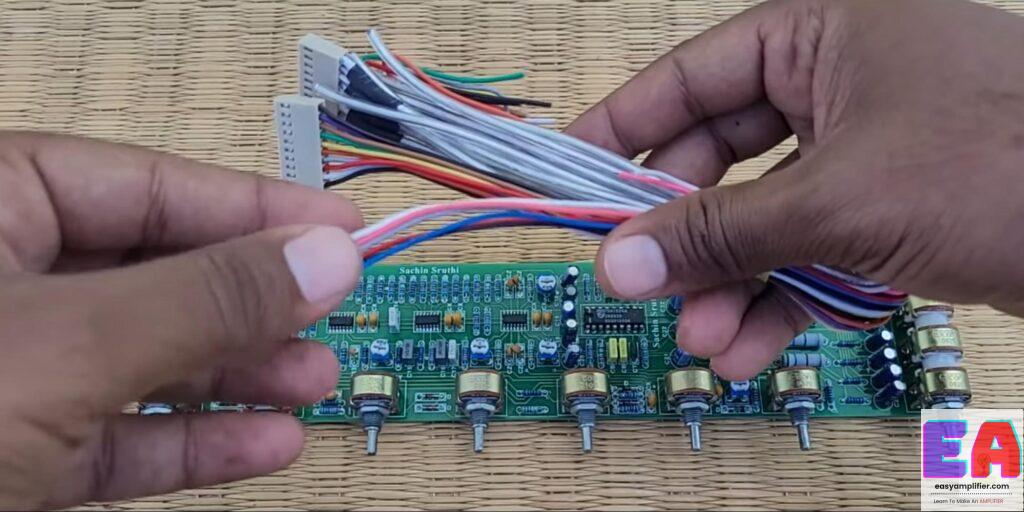 The best part about this board is this board also comes with RMC connection wires for the power supply, switch, And Input and output connection wires. You can easily assemble it without much soldering work. Another main feature of this board comes with Onboard Switching IC. So The USB, aux, and 2.1, 5.1 Prologic Switching are very easy to use.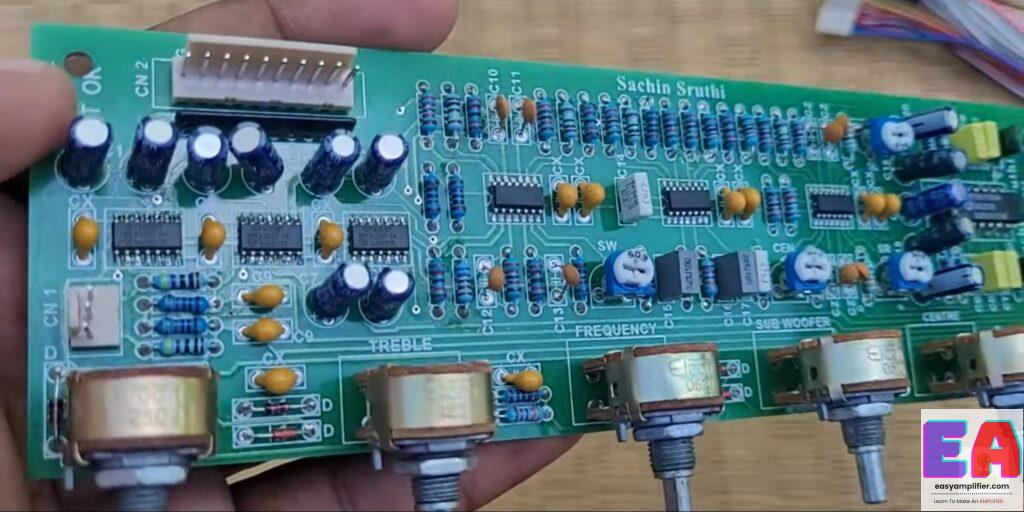 This board also comes with each channel Adjustable Presets. so you can Adjust the gain of each channel according to your wish. This board also comes with a subwoofer Frequency Preset so you can Adjust the frequency of what song you hear. This board is Very compact so you can easily fit it into your amplifier Cabinet.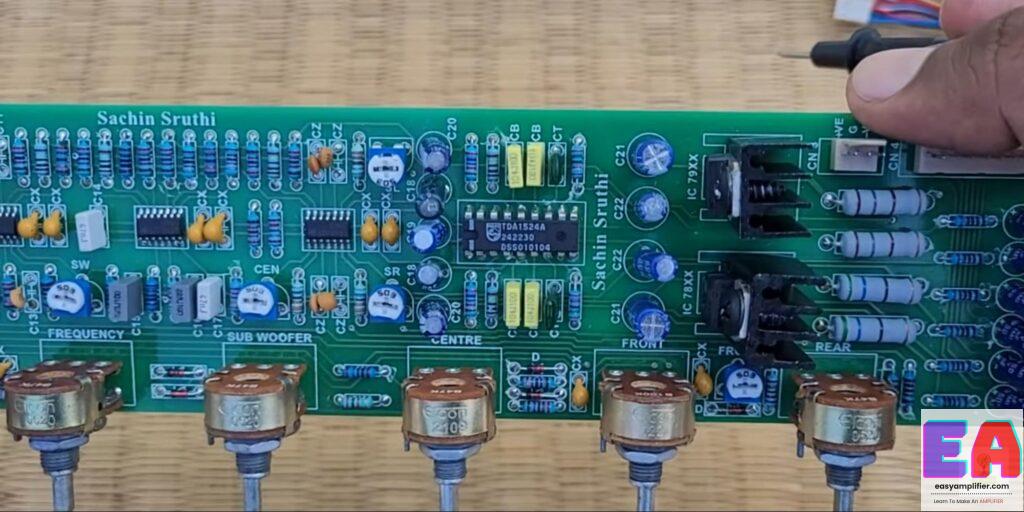 This board works with dual supply DC. From minimum 24-0-24 to 40-0-40 Dual supply DC. This board Comes with the original Elcon volume controls. So I can't explain the quality of Elcon Volume controls. Because you already know the quality of Elcon volume controls.
For the bass Treble Section, they are using the Philips Tda1524a IC. So you can enjoy A good quality bass and treble Effect from this board.
For surround, sub, and center channels they used three tl074 SMD Ic. so you can enjoy the best audio result. For subwoofers, as I have mentioned earlier Come with Frequency Preset so Adjust the effect according to your Wish. This board is frequently used in the bus amplifier. This board is available for sale from me so you can Ask me through WhatsApp if you want any boards.
Sakthi 5.1 Prologic board
This board Comes with four TL074 ICs. Three ICs will separate the audio from stereo to 5.1. And the fourth IC will do the audio-gaining process. If You feel Low gain in any channel you Can use this gainer. The only drawback in this board is the left and right output Gain is very low compared to any other board But the good option is This board already comes with an inbuilt gainer so you can use that to gain the left and right channel Audio Output power.
Vasanth 5.1 Prologic board
Vasanth 5.1 Prologic boards are very famous for Technicians and Youtubers. This board also gives you the best result. This board comes with four 4558 ICs. This board is available in many variants like Prologic Prime, Prologic Mini, and Vasanth Boom Prologic. you can use any of their boars. I don't like Vasanth's Prologic board personally. Because when you increase the left-right Bass Control it will Increase the subwoofer volume. Many people Like this method but I don't like it. I don't want to say that you don't need to buy this board. Still, you can do some alter work to operate this board as a normal board.
Ravi Mini 5.1 Prologic Board
Ravi mini 5.1 Prologic board Operated with dual power supply DC. This board comes with Dual IC. This board is very compact so you can easily assemble this board with any type of cabinet.
This board will give you a Very good Bass effect and Surrounding effect. I like this Ravi board because all of my customers Ask me to put the best Prologic board. I always recommend they use the Ravi Prologic board. You know what, this board never disappoints me or my customers. Because This board will give you an immersive sound effect. and the board price is Also Very low When compared to any other board in the market.
All the above boards are Works with dual supply DC. Many other boards are available Like single supply 12v dc operated Prologic boards. If you want that article you can ask me in the comment section so I will post about that board too.
So that's all friends please share this article with your friends and all the above boards are available for sale from me. You can ask me on WhatsApp to order this board.
follow us on Facebook to get updates Bye, friends.