Hi, music lovers today in this article we are going to see this IRF 150n MOSFET amplifier board with input and output connection details.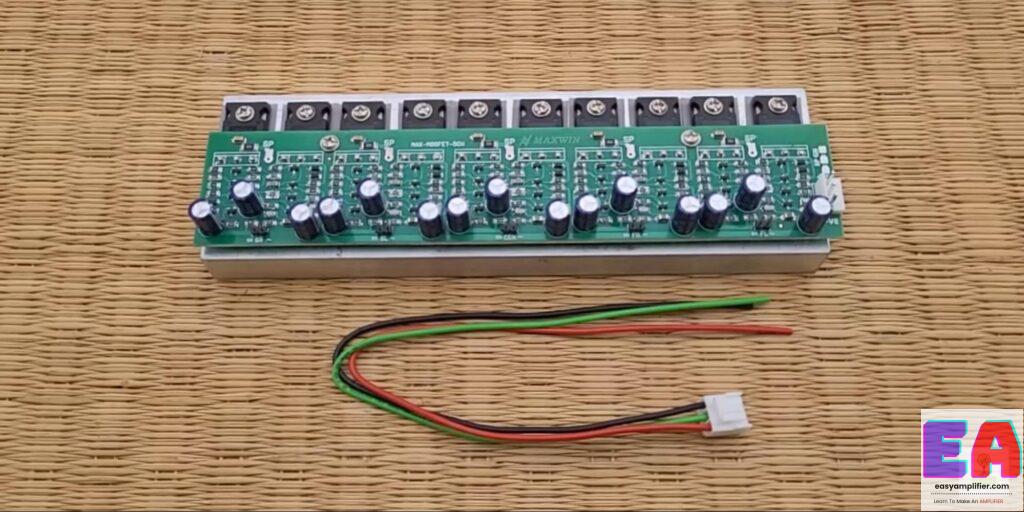 This is a five-channel amplifier board we can use This Board For your Assembled Home Amplifier or any other automotive vehicle Amplifier. This board looks Very compact because in this board they are using SMD components.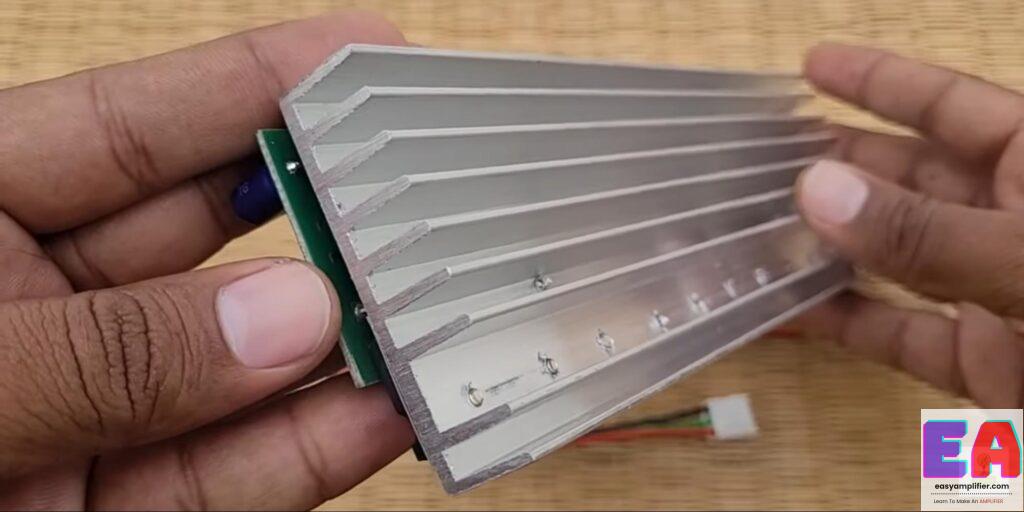 This board Comes with a 9-leaf heat sink for better Ic Life. And this board is Also available with 2 ic MOSFET For assembling a 2.1 or stereo amplifier. You can use this board for Your 5-channel Audio track. And for the subwoofer Channel, you can get Any four, six, or 8 transistors Or a MOSFET Mono amplifier board.
For the Input power supply, This board Range Is a minimum of 20-0-20 to a maximum of 30-0-30 transformer you can use. This board Operates with dual supply DC. At the same time you can give a minimum of 5 amp to a maximum of 7 amp Transformer Do This board to get the best result.
If you are using this board with four transistor mono For subwoofer connection then you can choose a 24-0-24 to 30-0-30 10 amp Transformer To get the best audio result.
You can use this same brand max win Four transistor Mono amplifier board for the subwoofer And use it along with this five-channel board if needed.
This board and four transistor boards are available for Sale from me. You can Ask me in the comment section or Whatsapp me to Buy This board.
From this board, you can get a maximum of 100 watts of audio power output per channel. And of course, the Output power wattage may vary according to your speaker impedance and the Input power supply.
For this board, you can select a 6 Inch to 8-inch speaker with a tweeter For the best Audio result. Because of this, the irf240n Ic Can give you Very good audio clarity and Quality.
Input and output connection details of this IRF 150n mosfet amplifier board
All the connection details are clearly mentioned in This board PCB. And This board comes with 0.5 square mm power supply cables so you can easily connect.
If you have any questions regarding connection details you can ask me in the comment section.
Let me show you how compact this board is
As you can see how much Space is Required to fit this board in the cabinet… You can quickly Assemble a 5.1 amplifier With This board. And Remember always For this Board with a cabinet According to the image above doesn't fit in a Flat direction… It may lead to a heating issue. And always use the Best Transformer Along with quality speakers to Make the best Audio systems.
So that's all friends For this small review article And don't forget to share it with your friends And leave a comment below to Know any additional information about this board.
If you want this board you can ask me through WhatsApp. IRF 150n DataSheet
Bye, friends.