Hi music lovers today in this article we going to read about this pam8610 Amplifier Board class d
Table of Contents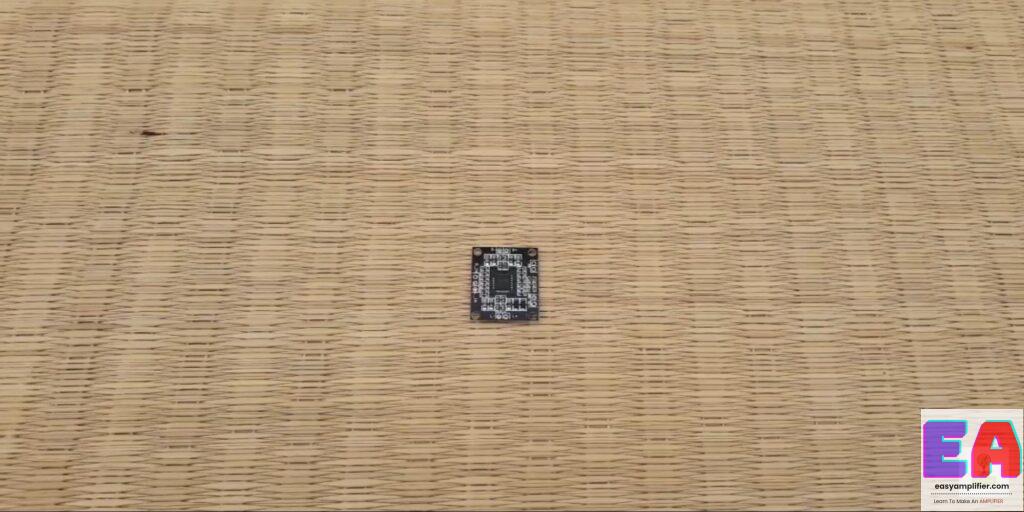 This is a 12v operated class d amplifier board This board comes with pam8610 ic. This board can give you a maximum of 15 Watts of Audio power output per channel. The input supply range is a Minimum of 7v to a maximum of 15v single supply DC.
You can get 15 watts of power output per channel When you give 12v DC with a 4 ohms speaker.
And when you are using an 8 ohms speaker then you only get 8 to 10 Watts of power output per channel because an 8 ohms speaker Is not recommended to use in the class d amplifier boards. So the recommended Speaker Impedance is 4 ohms.
If you want to know more about this ic and board click here to read this Ic datasheet.
PAM8610 amplifier board class d Features
■10W @ 10%THD/channel output to 8Ω load when 13V
■Low noise: -90dB
■Over 90% efficiency
■32-step DC volume control from -75dB to +32dB
■With shutdown/mute/fade in and fade out functions
■Overcurrent, overheating, and short-circuit protection
■Low THD+N
■Low quiescent current
■Pop noise suppression
■Small package outline: thin 40-pin QFN 6mm*6mm package
■Lead-free packaging (RoHS compliant)
PAM8610 amplifier board class d safety features
Speaker short circuit protection
Thermal shutdown protection
Input over gain Protection
Pam8610 board Uses
Led tv speakers
Boom speakers
Inbuilt musical instruments.
This board is available in both online and offline markets. You can buy this board anywhere For a reasonable price.
Now we going to see this PAM8610 amplifier board class d input and output connection details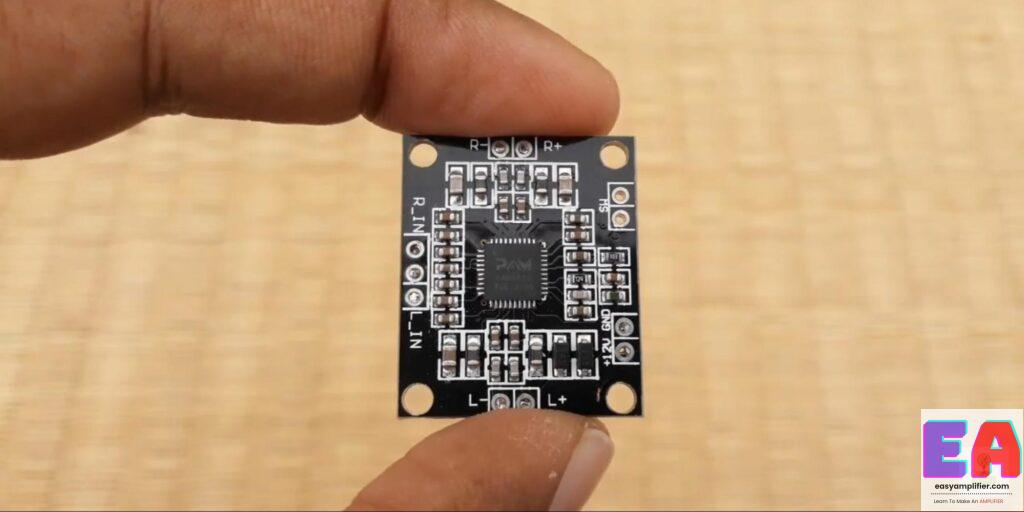 The board input and output connections are mentioned on this board PCB. If you have any doubts about the connection you can ask me in the comment section below. This board has Some additional features like switching to Mute. If you can use it otherwise Leave it. And you can use an 8-inch speaker with 4 ohms impedance for best results.
All the components are used in this board with SMD. Do you need to Solder the connections very carefully without damaging the SMD components? You can use this board without a tone control board(bass treble board). You can give input signals directly from the USB board or any other input source. You will get the best result from this board. You can easily assemble a compact class d amplifier from this board. So that's all friends for this small article. If you have any questions regarding the connection you can ask me in the comment section below. I am here to help you. If you want this board you can ask me.
we previously wrote an article about the 5v pam8403 class d amplifier board you can check it here
Thank you, friends.