Hi, music lovers today in this article we are going to see How to choose a power amplifier board.
Before entering into This article let me ask you some questions: how do we choose power amplifier boards?
The answer is We are Choosing a power amplifier board according to the Power Audio watts We needed. There are many power Audio amplifier boards on the market. So let me show you all the boards and their watts so you can choose easily which board you want according to your needs.
So let's go into this article
Power supply
There are two types of power supply We are commonly using
One is a single power supply and another one is a dual power supply Single power supply is mainly used for 12v-based automotive vehicles and 24v-based Heavy lorry and buses… And the dual power supply is used for Home amplifiers…
List of power amplifier boards
Transistor-based Power amplifier board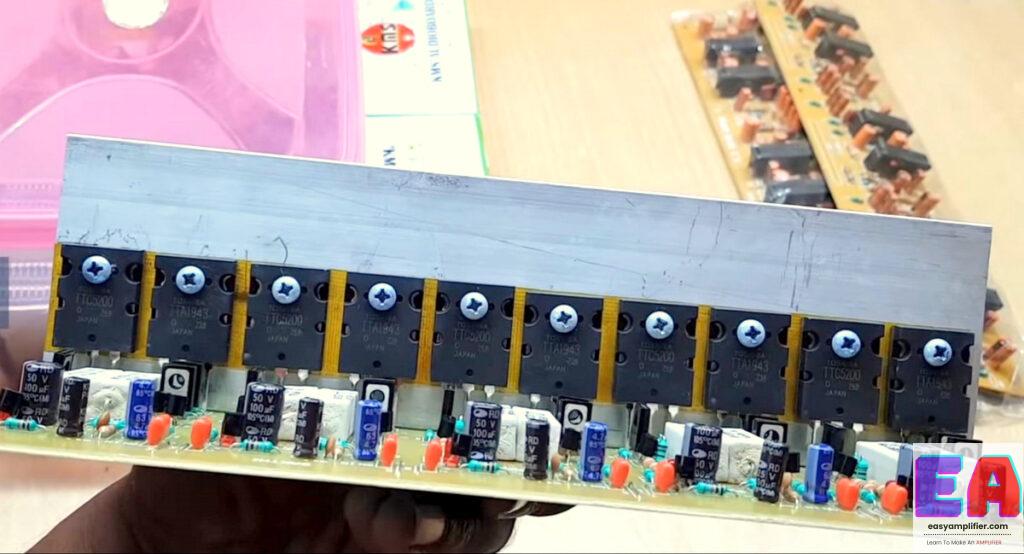 Many people think this board can be operated with a 40v transformer. But the real fact is If you want to get a high power output from this board then you have to Give both Volt and ampere for this recommended level. This pair transistor can give you a maximum of 100 watts of power of audio output per channel. You can also get higher level output but if you are continuously operating with that power this transistor will get overheated and the transistor life will be reduced.
So if you are using this board for a home amplifier 5 channel then use a 30v dc for this board for better board life. I personally prefer 24v because this is a 5-channel surround board so you can get a minimum of 50 watts of power output per channel.
All the connections of this board are clearly mentioned in this PCB board so anyone can assemble this board very easily.
2. STK Ic Based Power amplifier board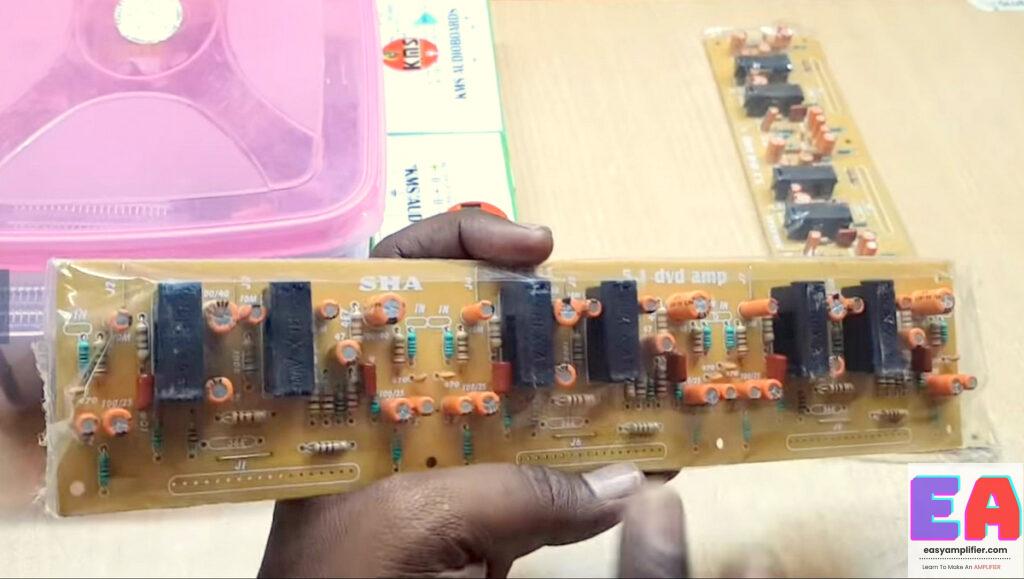 Many people complain that Stk is outdated and it will not work long run… but reality is not like that if you give this board recommended proper voltage and amps then this board and ic will Run longer than expected.
There are three types of Stk ics commonly used by Many people
In the STK 4141 ic, you can get a maximum 25+25 watts power output.
In STK 4191 you can get a maximum of 50+50 watts Power output.
And STK 4231 You can get a maximum 100+100watts power output.
And this power output will vary depending on what Input power supply and ampere you give.
Many people ask me if they want Original STK ic. So my answer is There are no Stk original ics available in the market because Sanyo Company Stopped manufacturing Stk ics very long ago all sTK ics are coming from china… So you have to give Proper voltage and ampere for this ic for Getting a Higher Ic Life.
3. Single supply power amplifier board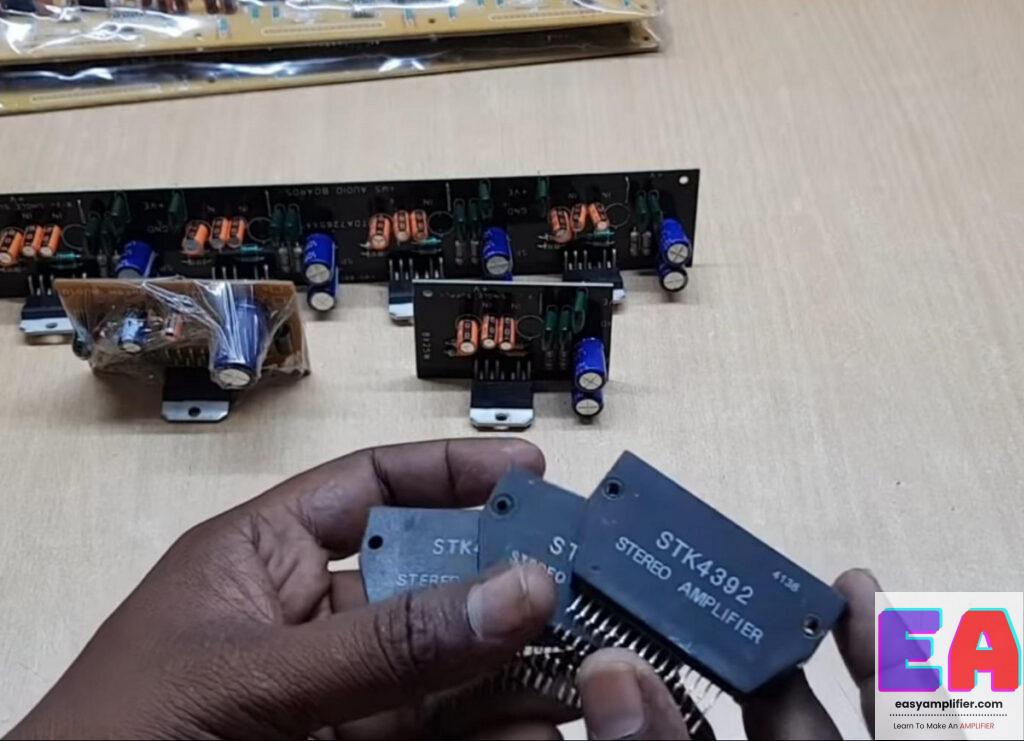 Single supply amplifiers are mainly used for 12v and 24v single supply operated Automotive vehicles. I have already mentioned that. 
There are two types of board available in the market for 24v single supply Dc. 
STK 4392
TDA 7265
in this STK 4392 ic board, you can get a maximum of 15 watts of audio power output per channel.
And with the TDA 7265 ic board, you can get a maximum of 25 watts of audio power output per channel.
Now we are going to see the 12v audio boards
4440 ic amplifier board
This 4440 ic board is commonly used for many homes and vehicles. I have already written an article about this board you can check here.
TDA 7388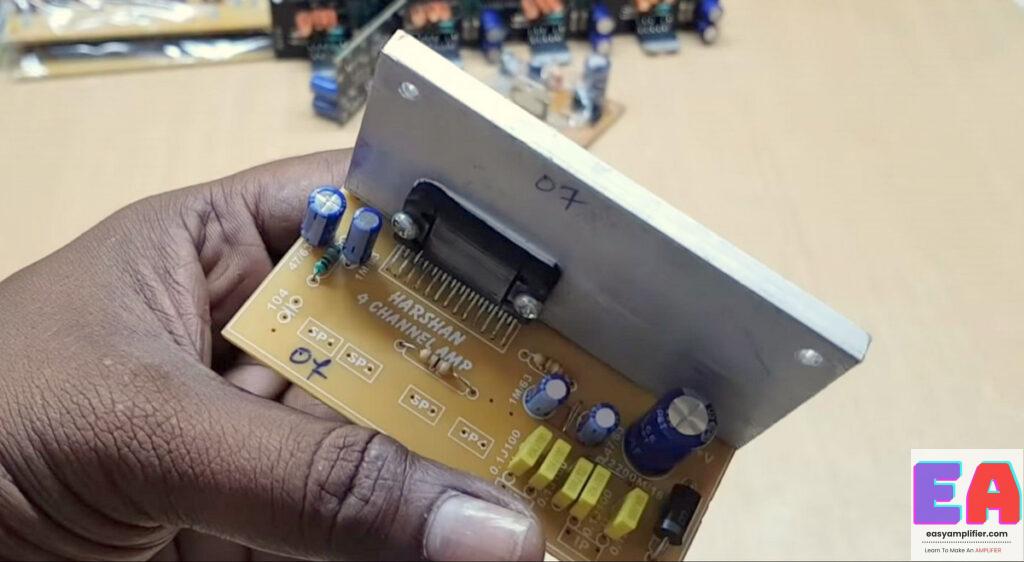 This TDA 7388 board is a four-channel amplifier board. I have also written an article about this board you can check here.
There are many 12v amplifier Boards available in the market so you choose according to your requirement.
There are plenty of boards available in the market I will write about That article in the upcoming days.