Hi, Music lovers Today In this article we are going to see a 12v single supply 4440 ic board.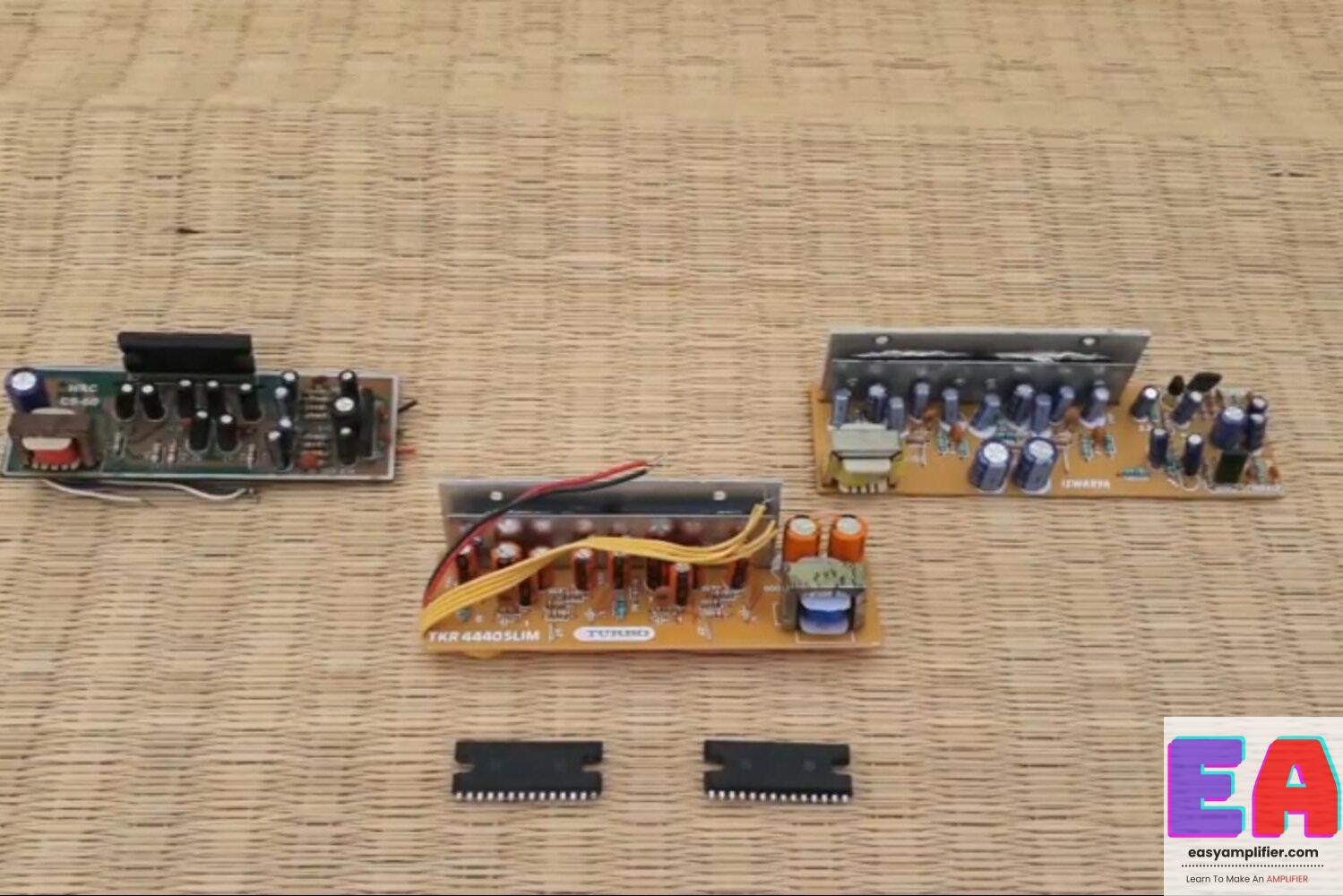 This Single 4440 ic amplifier board can Give You 6w power Output per channel. Whereas Dual 4440 ic Amplifier board Can give 19 watts of power output per channel. This board is Available In Two Ways. either Single ic Board Or Dual Ic board. You can choose This board According to your requirements.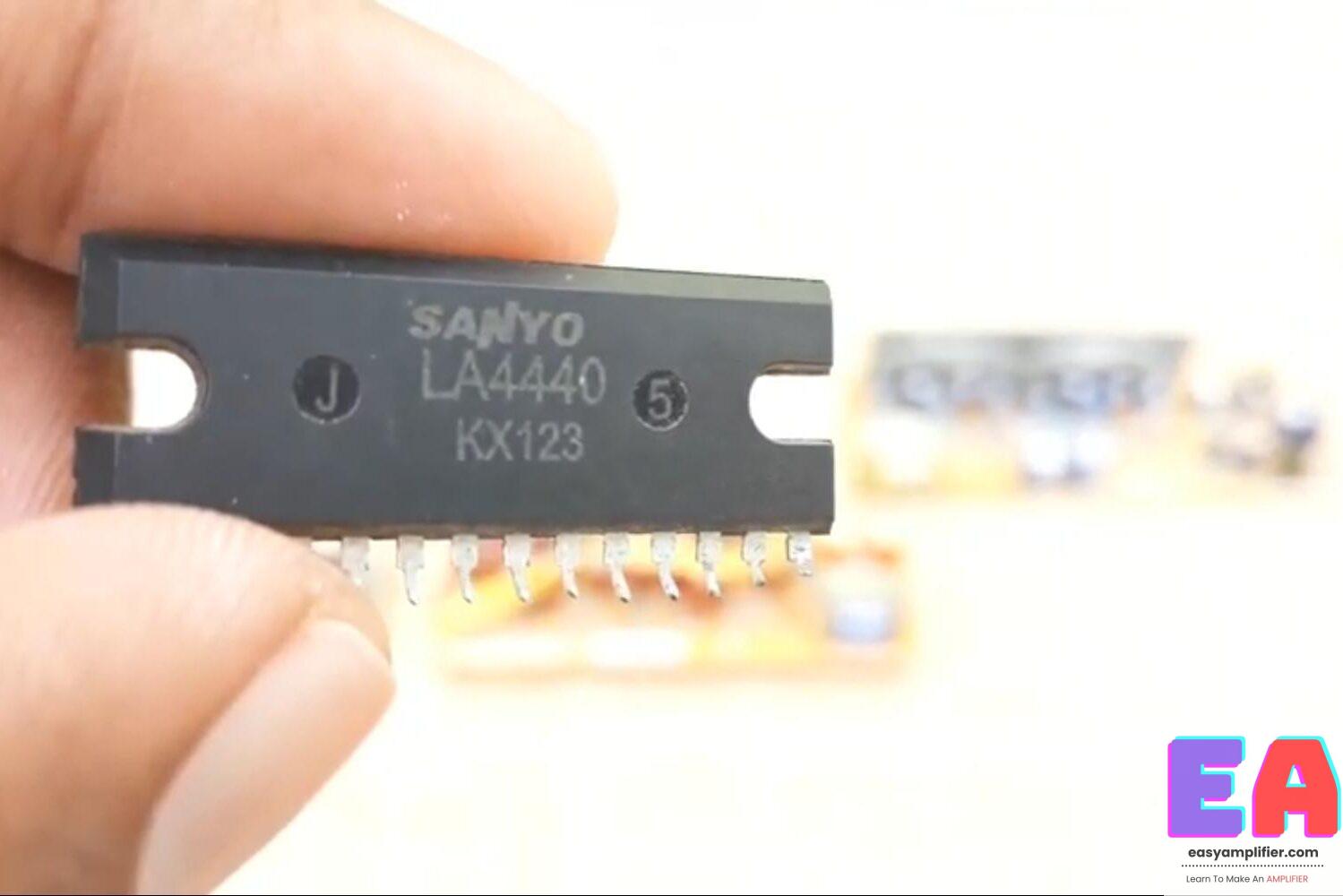 This board can be operated with a maximum 18v single power supply. But the Recommended Supply range is 13.2v.
Speaker selection for this 4440 ic board
Choose 2 ohms to 8ohms for a single ic stereo board. And 4 ohms to 8ohms for a single ic mono board.
If You want to Assemble an Amplifier for home then use a 0-12v Transformer with 3 amps For Best Results From ac power supply.
This 4440ic amplifier board Available With Six Variants
single ic stereo boars
Single Ic Mono Board
Dual Ic Cut Board
Dual Ic Stereo board With bass treble
Single Ic Mono Board With Sub pre.
Three Ic Used 2.1 Board(Left, Right, Sub) With Bass treble And Sub Pre
How to Find 4440 ic whether Original Or Not
According to the above picture, Left Side Picture is Sanyo La4440ic Is A Original Ic. And Cd 4440 ic is china made ic. Both ic will Work perfectly But Original Ic can work longer than china ic.
And You can also feel the audio difference between the original and china made ic. If you Assemble this amplifier for Vehicle then Solder with a 3 or 6 amp diode With Power supply positive input. Because If you connect with the wrong polarity the board will not be Damaged.
Now We are Going to see this board input and output connection details for 4440 ic boards
Single ic stereo Board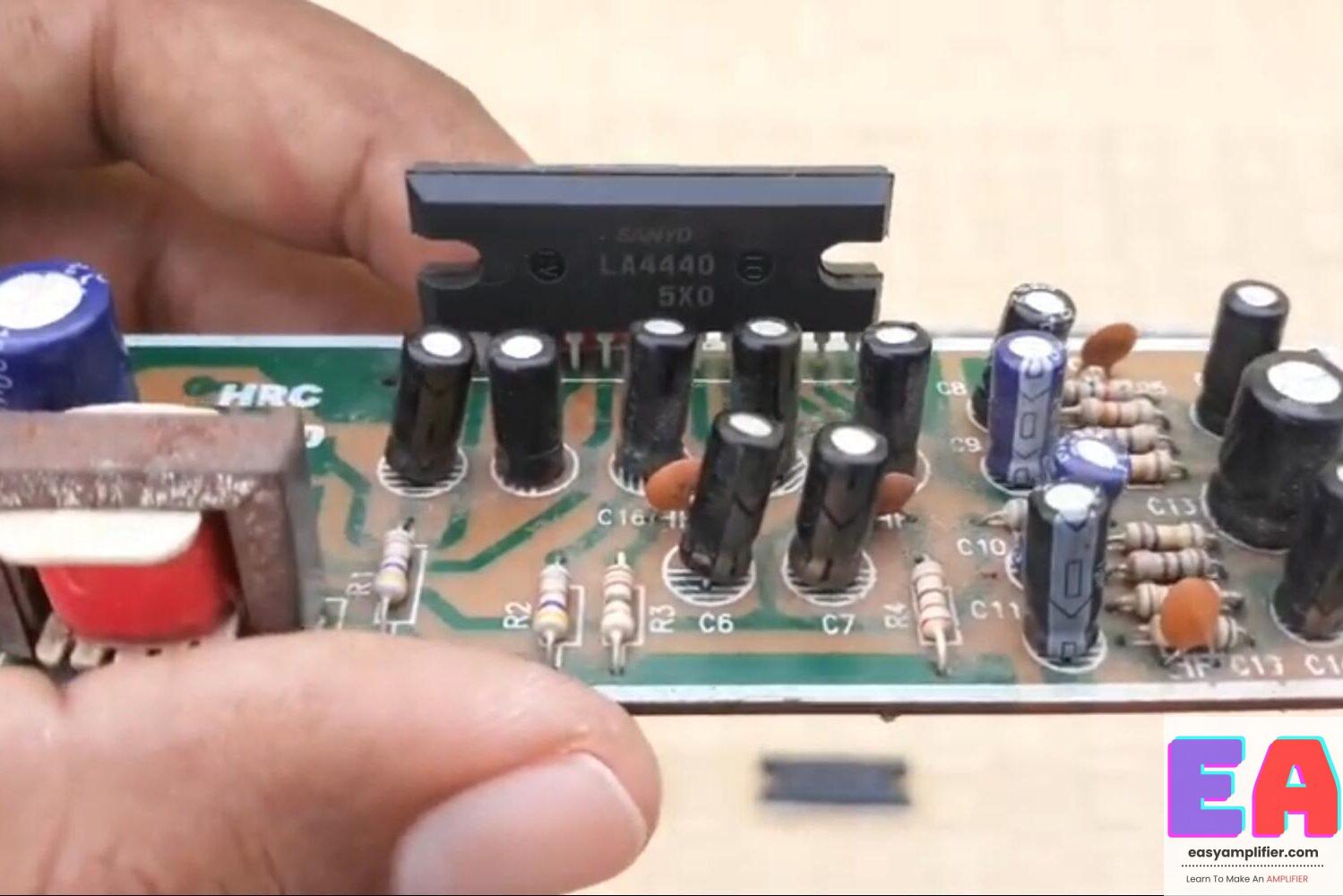 Pin No 12 is 12v Positive Input. and pin no 14 is Poweramp Ground.
Pin no 2 is Left channel audio Input. and pin no 6 is Right Channel audio Input.
Pin no 10 is Right Channel audio output and pin no 12 is Left channel audio output.
Many board manufacturers mentioned all Connection details in their boards.
So that's all For 4440 single ic Connection details.
Dual 4440 ic cut Board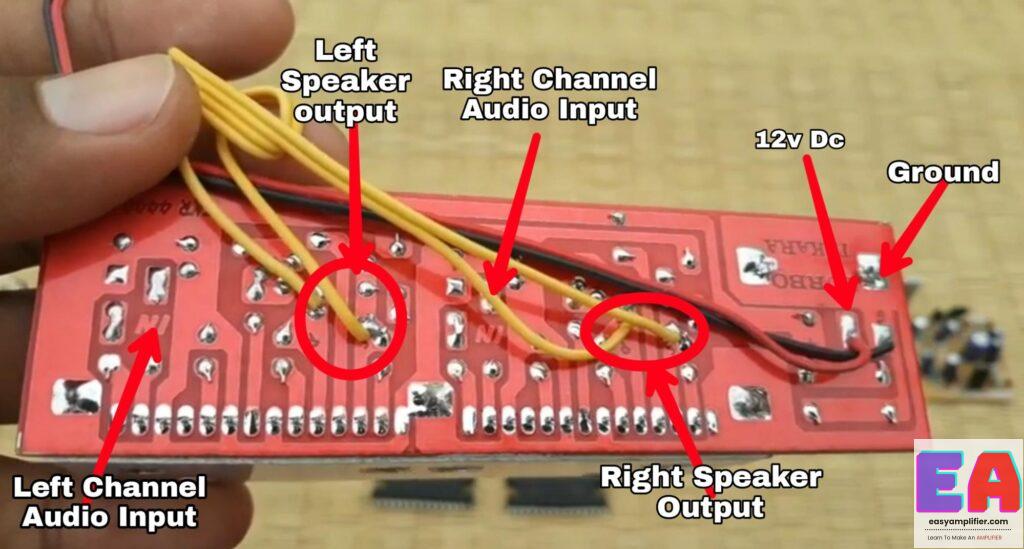 This is a dual 4440 ic Stereo board. The difference between the Stereo and mono board is In The Mono board Right Channel audio Input should be connected to the ground. and pin no 10 and 12 will be speaker Audio output. As you can see clearly in the above picture I have mentioned all the Connection details About this board.
2. Dual 4440 Ic Full Board With Bass Treble
I have Already Made an article about this 4440  Dual Ic Stereo Full Board With Bass treble Connection details.
Click here To see The article.
So that's all friends. If you want to know more details about this ic click here to see the ic datasheet.. and also leave a comment below to let me know your queries.
I will Make another Article on 4440 Single ic mono board with sub pre. and 4440 Tribe ic based 2.1 Board.          
                            THANK YOU