Hi music lovers today in this article we are going to see this dual TDA 7565 ic based 2.1, amplifier board
What do we do with this board?
We can assemble a 2.1 amplifier from this board With Low Budget with the best audio quality because this Board is operated with a dual power supply.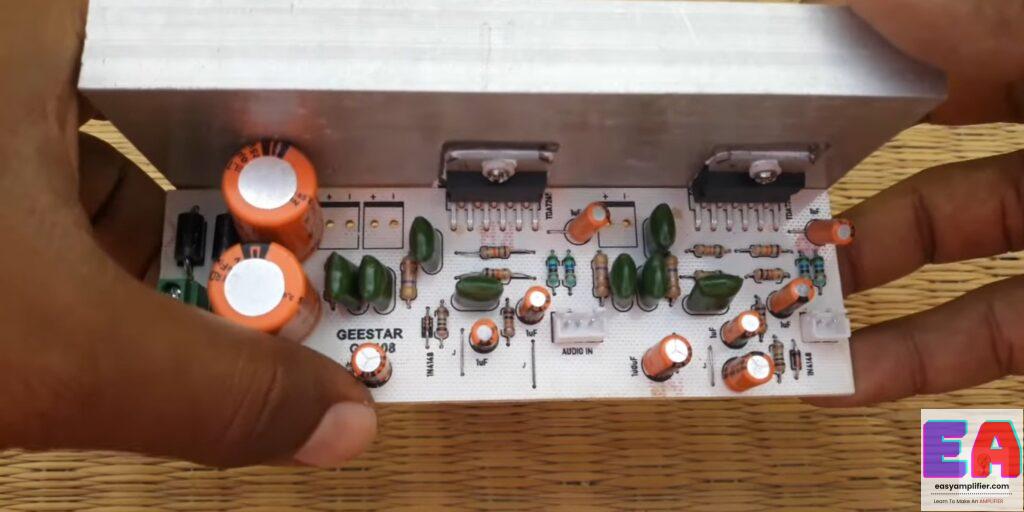 This is that board. This board is made with good quality PCB and Components. and also Made with original TDA 7265 Ic.
This board Comes with an inbuilt Power supply section with Heat Sink. So you can easily connect the transformer directly.
So this board Comes with a dual 7265 ic. First 7265 ic is used for stereo audio power output. and another 7265 ic is used for the subwoofer circuit (Bridged Mono).
For Power supply, You Can Use a 12-0-12 5 amps Transformer. For getting better audio results.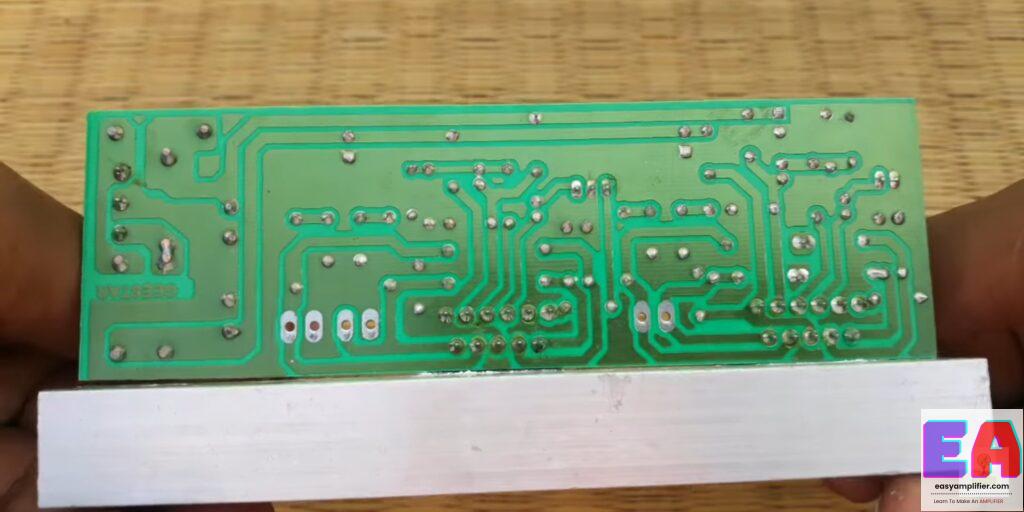 Speaker selection for This TDA 7265 Ic 2.1 Amplifier Board
For this board, You can use a 6inch to maximum 8inch speaker for the left and right channel audio output.
Whereas This Tda 7265 Ic can give you a maximum of 25watts Audio power output per channel(25+25). For the subwoofer, We can get a maximum of 50w audio power output because of the Bridged Mono. And you can use an 8-inch Subwoofer for this board. You can also use a 10inch subwoofer for this board But You will Feel a slightly Decreased bass effect if you are using a 10-inch subwoofer.
So that You Can use 6-inch speakers for Left and right channels.
And an 8-inch Subwoofer Speaker For Subwoofer
For Audio Signal input You Can use a Bass Treble Board. Or you can Give an Audio signal directly from the USB board With a Volume control.
For Subwoofer Input You should Attach a Subwoofer pre-Board. Just give stereo Input to the sub pre and From sub pre audio output to Power amplifier input with volume control.
Input And Output Connection Details For this TDA 7265 Ic 2.1 Amplifier Board
12-0-12 Transformer Input
Left Speaker output
right speaker output
left and right signal input
subwoofer output
subwoofer signal input
So That's All Friends hope you like this article… if u have any doubts about this board
please let me know in this comment section below…And Also Check This TDA 7265 Ic DataSheet.
Thank Youn Friends