Table of Contents
Introduction
Hai music lovers today in this article we are going to read about this K tech brand TDA2050 amplifier board with two transistor mono is based 5.1 amplifier board review And connection details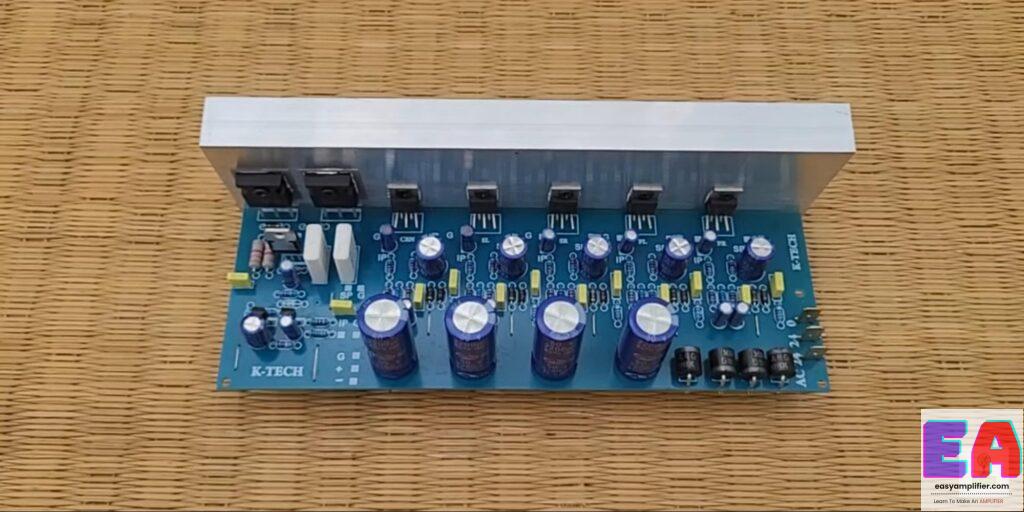 This board can be used for A budget home theater and amplifier. If you want to Listen to a 5.1 movie and songs with a Simple room like 10 feet 10 and 15 feet 15 then this board is very suitable for you.
This board comes with a heavy heatsink. And quality components. The tda2050 Ic will work with a single supply. and the transistor will work with a dual supply DC. This Board Comes with an inbuilt Rectifier section so you don't need to add a separate power supply section to this board.
This board is very similar to the stk4191 and 2030 Board. The best part about this board is that it comes with tda2050ic so the audio power output will be 32 Watts.
Speaker selection for this TDA2050 amplifier board with two transistors (tip 142+Tip 147) 5.1 amplifier board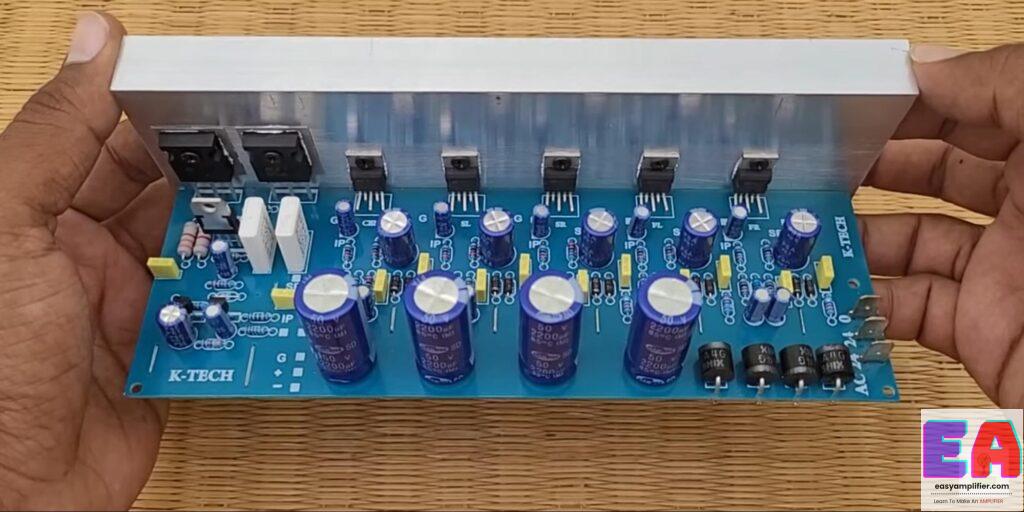 You can use a range of 4-inch to 8-inch speakers with a tweeter. And an 8-inch to 12-inch Subwoofer for this board, because the subwoofer section ic is tip142 and 147 So you will get a maximum of 100 to 200 Watts of RMS power output. 
Power supply for this TDA2050 amplifier board
For this board, you can give a 20-0-20 to 24-0-24 Transformer with a 5 or 8-ampere power supply.
For example, If you are Going to use a 4 or 6-inch speaker Along with an 8-inch Subwoofer you can use a 20-0-20 5 amp transformer. And if you are using an 8-inch speaker with a 12-inch Subwoofer Then you can use a 24-0-24 8 amp transformer for better Audio results. 
Connection Details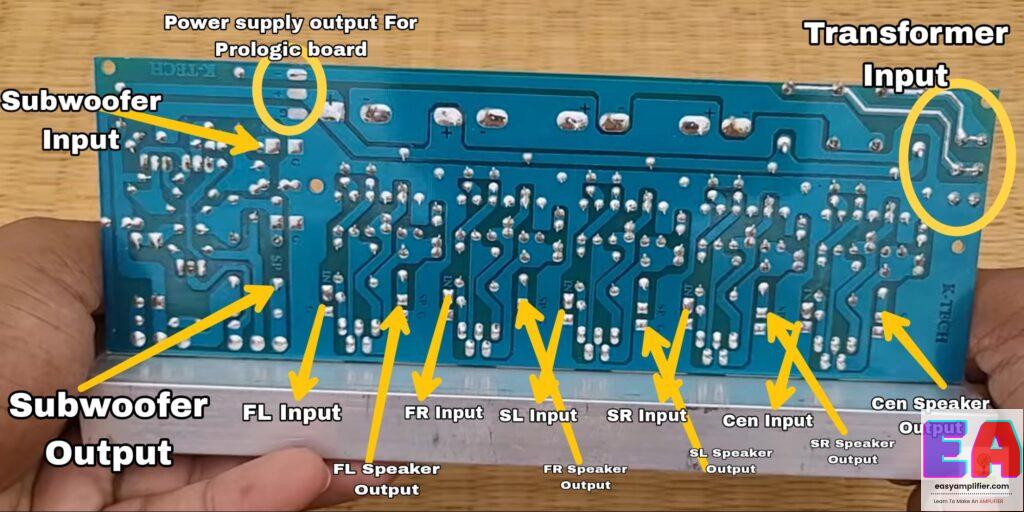 All the connections are mentioned on the PCB. If you want to know more about connection details you can ask me in the comments section or WhatsApp I am always online to help you friends. 
This board is available to sell from me. You can Order this board from the Floating WhatsApp button in the Bottom right corner of the website.
Conclusion.
I highly recommend this 5.1 amplifier board for your amplifier if you want to Assemble a budget amplifier With Normal sound.
If you want to Assemble a high-wattage amplifier then I Highly recommend this 5.1 amplifier board.  So what do you think about this board? Will you Assemble With this board or not? Please let me know in the comments section below. If you like this article please share it with your friends.
Bye, friends…