Hai friends, today in this article we are going to see this Tpa3116d2 ic-based 5.1 class d, amplifier board.
This board is very compact so you can assemble a 5.1 amplifier with a mini and compact cabinet.
This board has six-channel input and 6 channel output. You can get 50 watts of audio power output per channel.
For this board you should use only four ohms speakers and subwoofers… if you are using an 8 ohms speaker then the Audio result will be low.
So you should compulsorily use 4 ohms, speakers, with this amplifier board.
This board works with a single supply dc. For better audio quality and results use a 24v 10 amps SMPS. Or a 20v 10 amps transformer. (SMPS supply is best for Audio results)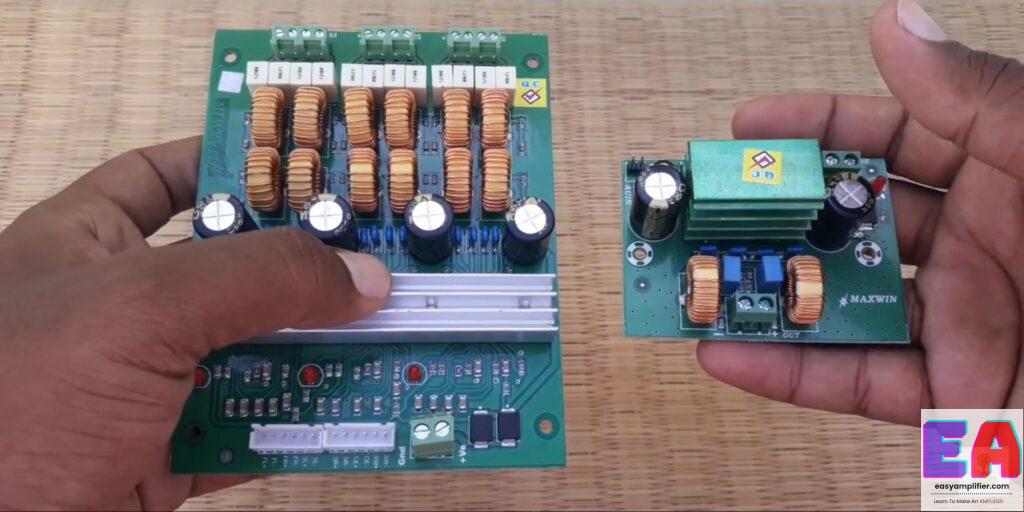 If you are not happy with this 50w subwoofer output… you can use this tpa3116d2 class d mono amplifier board. This Mono amplifier board can get a maximum of 100watts audio power output per channel. If you are using this tpa3116d2 mono amplifier board you should use a 2 ohms subwoofer for the best audio result. If you don't have a 2 ohms speaker then you can use two 4-inch subwoofers with a parallel connection.
If you are ok with 50watts power output then this Single board is fair enough for you.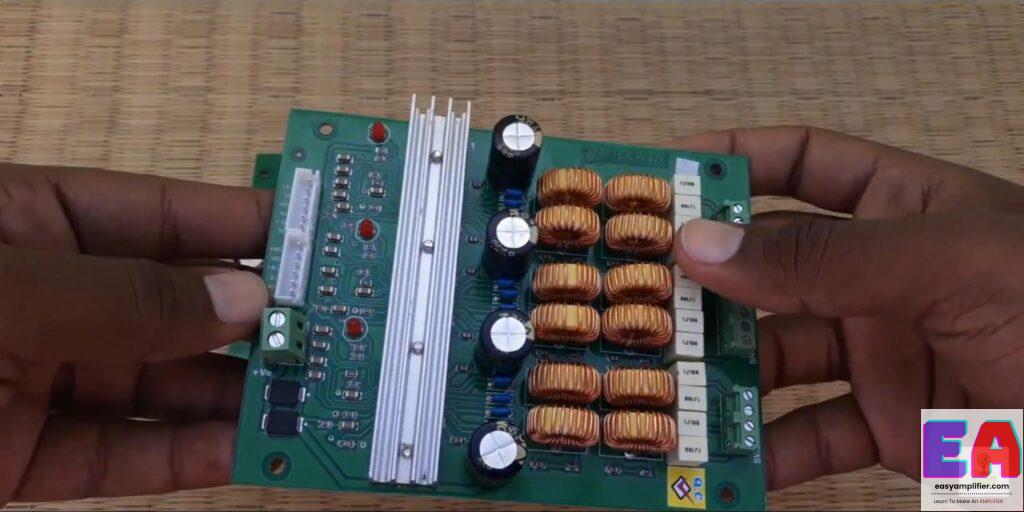 This board has many Safety protections
Speaker terminal Short Circuit protection
Input signal over and under gain protection
Speaker terminal power supply short protection
Input power supply low and high protection(below 10v to above 30v) So always use the recommended power supply to this board for longer ic life below 30v.
Now we are going to see this tpa3116d2 board input and output connection details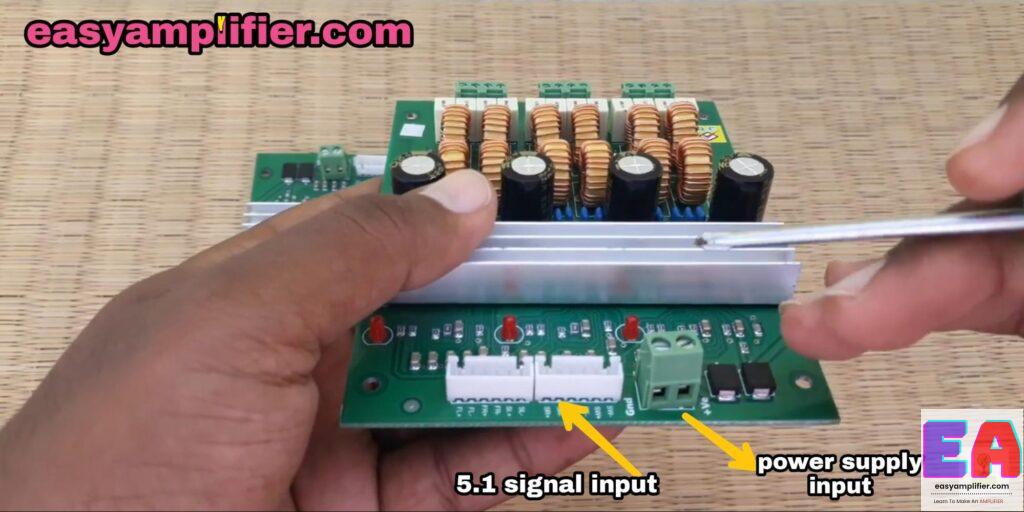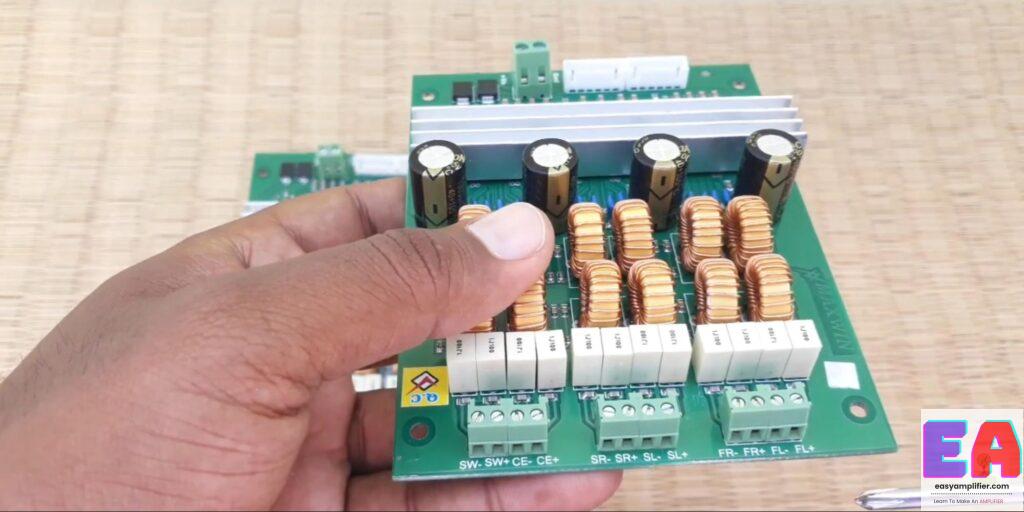 All the connections are clearly mentioned on this PCB board.
After all, Connections are done Always switch on This amplifier with a 100w Bulb 💡 based series connection. because if you give the wrong connection then the Bulb will glow so your board will be safe. If the bulb is not glowing then you are giving the right connection to the board. Always remember this method for all your boards before turning on your amplifier.
Click here to see the tpa3116d2 ic datasheet
So that's all friends, if you want this board you can ask me in the comment section below…
And if you have any questions About this board then you can ask me in the comment section…