Hi music lovers, today in this article we are going to this tpa3116d2 Class d Ic based six channel 5.1 class d Amplifier board…From Roger Audios. In this article, we are going to read about This board's input and output connection details and Technical specifications.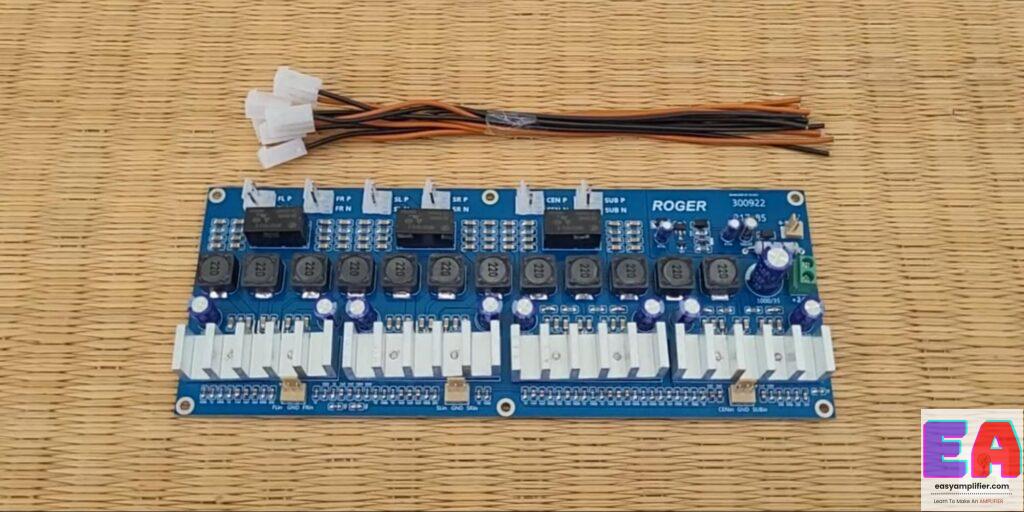 Where do we use this 6-channel amplifier board? We are Using 6 channel amplifier 5.1 amplifier board maximum used for Our Assembled Home theatre Systems and Amplifiers.
If we Assemble a home theatre or amplifier for a house we mostly use class ab amplifier boards.
To compare the class ab amplifier board this Class d Amplifier board will give you very good audio results and clarity. In today's market, many branded home theatres and sound bars mostly use class d amplifier boards For better Audio results. So that's why today I am reviewing this class d amplifier board.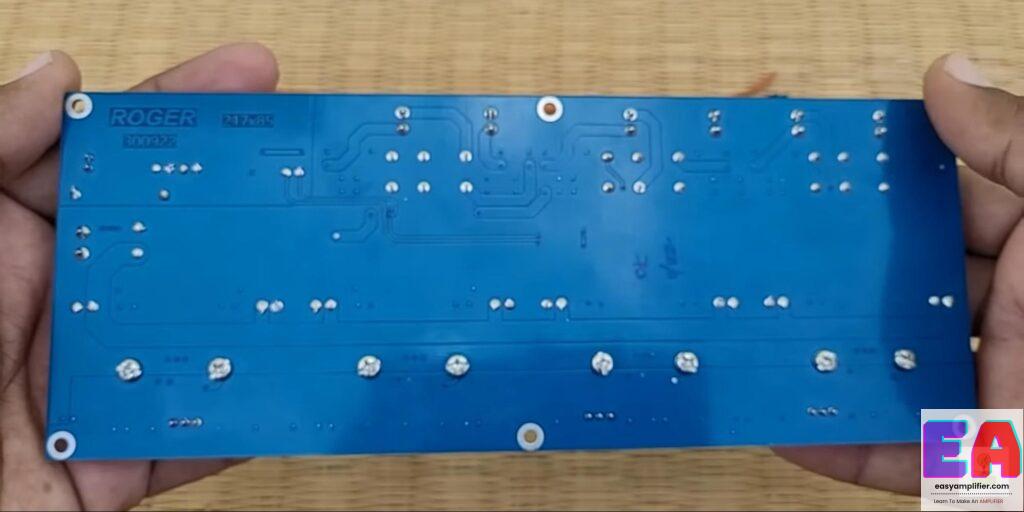 This board is Made With original Four Tpa3116d2 Ic and high-quality Pcb and components. If you want to know more about this iC you can Click here to read this tpa3116d2 datasheet. This board is manufactured In Tamilnadu India. That also provides service support in the future. And also they are going to make Class d 2.1 boards, Stereo boards, And High wattage Amplifier boards in The coming days as well. I will Write more articles if they release new boards.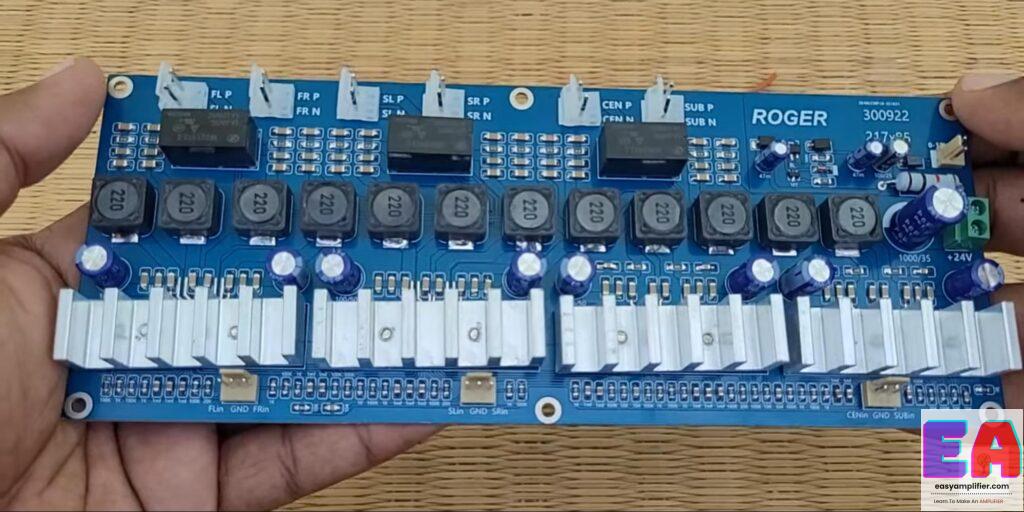 This board comes with Tpa3116d2 Four ic ( i have already mentioned that) And this board works with single supply DC (From 12v to a maximum of 24v. Recommended supply voltage range is 24v DC) This board Comes with two stereo ICs and two BTL Mono ICs. Two Stereo Ic For Front Left Right and surround Left, Right. Two Mono Ic For Centre and subwoofer Channel output.
The Stereo Ic Can Give you a maximum of 50w Power output per channel With a 4-ohm speaker. And You can get 35 to 40 watts of Power output per channel When You are using an 8 ohms speaker. And the Center and subwoofer section You can get a maximum of 100 Watts Of Audio power Output per channel only if you are using a 2 ohms speaker. Otherwise, You will get only 70 to 75 Watts of power output If you use a 4 or 8-ohms Speaker.
When compared to class ab amplifiers this Class d amplifier board Comes with many protection features like Amplifier Will be Shut down When Its input current Overload. And When the speaker terminal is Shorted or the speaker Burn This class d amplifier Board will go to The protection mode. This amplifier will go to protection mode When you give Overload input gain.
Input and output connection details Of This TPA2116D2 Class D Amplifier Board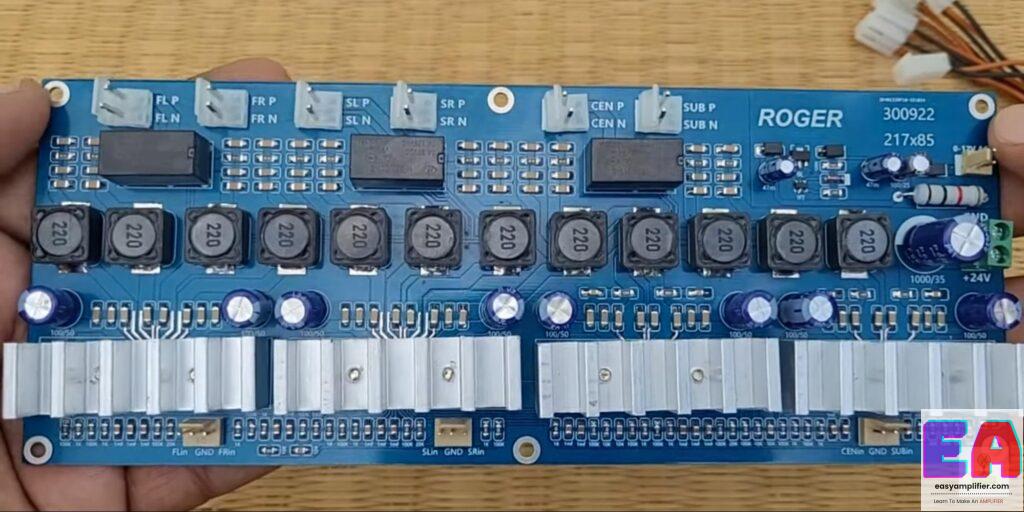 All input and output connection details are clearly mentioned in the PCB… If you have any doubts about Regarding connections you can ask me in the comment section. This board will Run with a single supply DC. For best results, you should give SMPS Power supply Range From 15v to 20v with 15 to 20 Ampere. Because this Board ic Watts total of 400 Watts… 
If you want to get maximum capacity front this iC you should use a 20v 20 ampere Power supply with Proper 4 ohms speaker for the front and surround channel and 2 ohms speaker for Subwoofer and center channel. So that's all Friends. If you have any questions Regarding This board you can ask me in the comment section below… Bye Friends