Hi Music lovers Today in this article we Are going to assemble a 2.1 Amplifier for Car and auto
In this amplifier, we are going to use a mini inverter kit.
Components For This 2.1 amplifier
Stk 4231 Mono board With 4231 Ic for subwoofer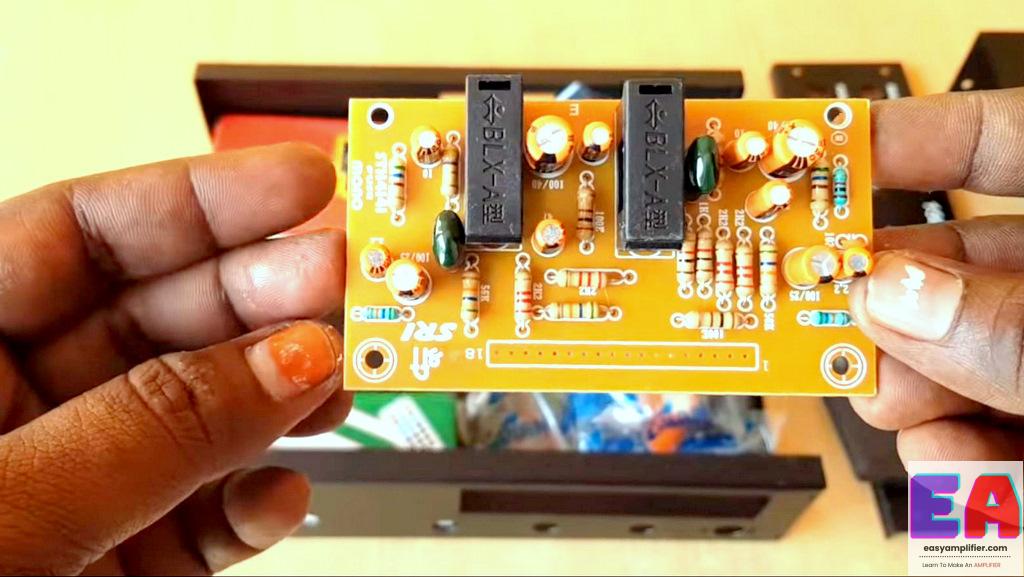 2. STK 4141 Stereo board with 4141 ic for Left, right audio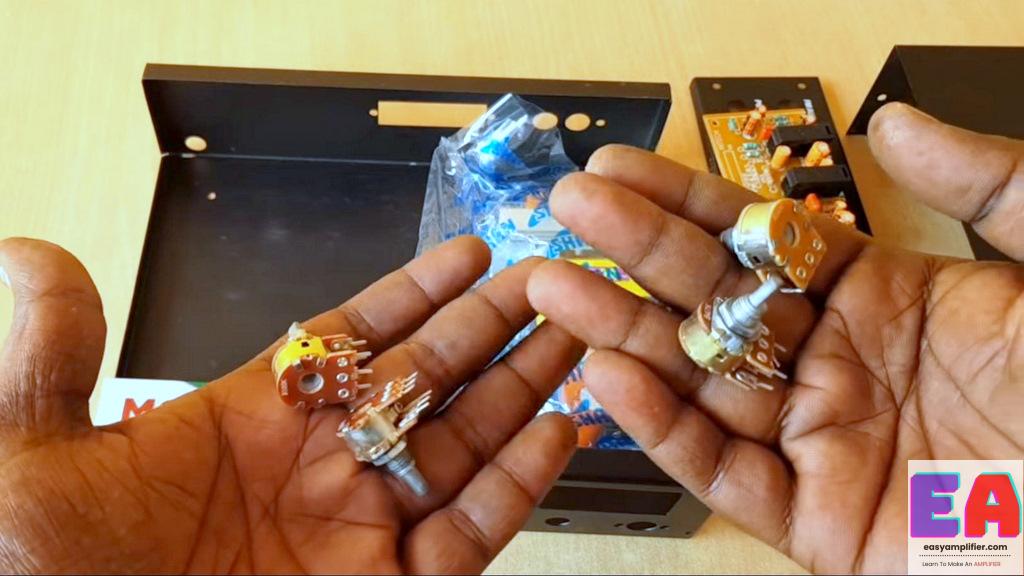 4. USB board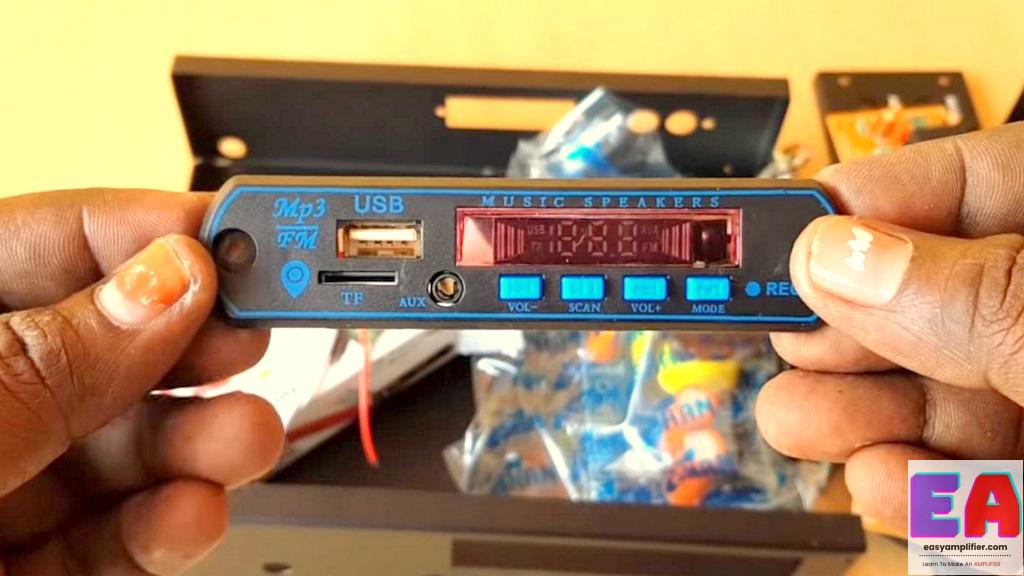 5. 12 to 24 Mini Inverter kit
Now we are going Assemble this 2.1 amplifier
First Solder the Stk 4141 and 4191 Ic With Driver board… Be careful while soldering this board. Because one terminal should not touch the other. if the terminal gets shorted it will damage the ic.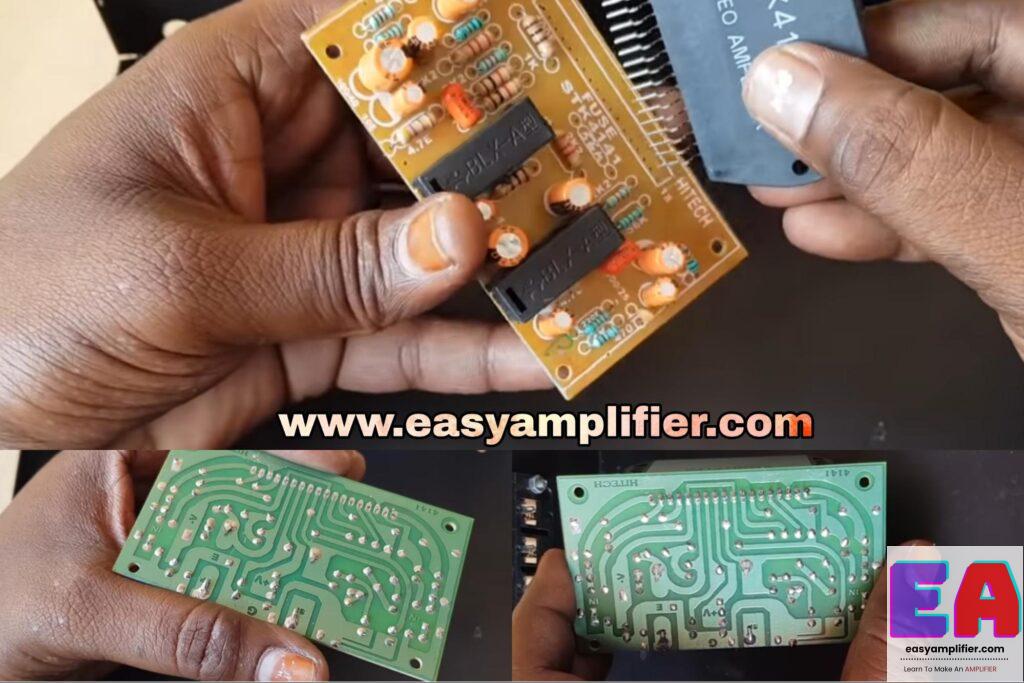 After soldering the Stk ic with the driver board Now it's time to fix the ic board with a heat sink plate.
Here I am using a flat Heat Sink plate which matches the amplifier cabinet. You can choose a Heatsink plate with six or nine leaves according to the cabinet you use. And don't forget to apply Heatsink compound between ic and plate.
For this amplifier I have chosen ATC bt Bass Treble Board. This board will give you neat and smooth audio.
i have chosen this board according to Customer requirements.
For the subwoofer section I have chosen the sakthi subwoofer (Low pass filter) pre board.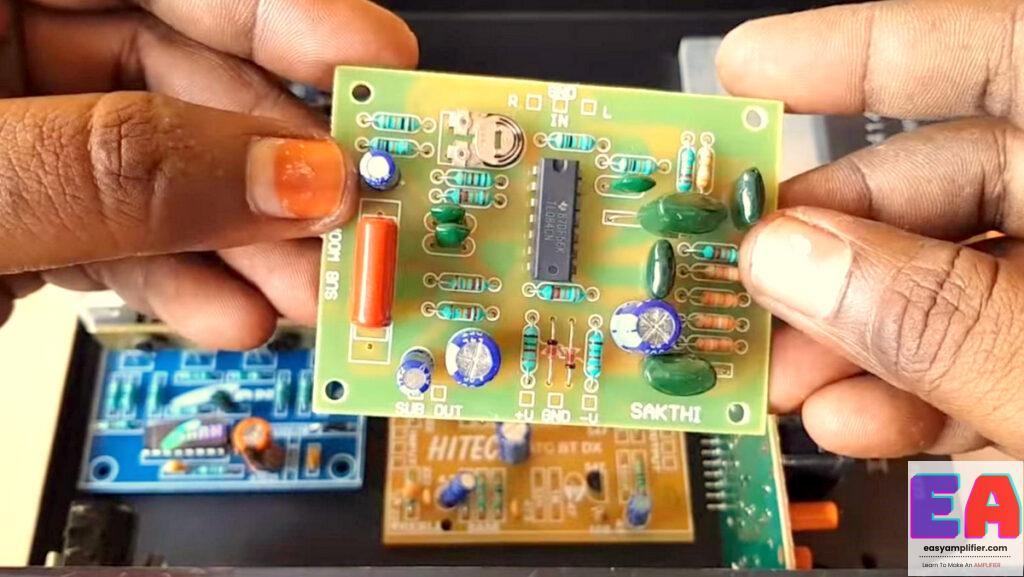 This board works With 24v dual supply. And all the Connection terminals Mention In this board PCB.
Now place all the Board Which fit with the cabinet. Then Mark The holes with Tweezer Or any other sharp object. Then take a drilling machine And connect a 3.5mm or 4mm drill bit And drill the marked holes.
Wiring Method
There are two types of wiring methods that exist.
Forward Wiring Method
Reverse wiring method
In the forward method, we are going to start the wiring from the Power supply section to ending with the Speaker terminal…
In the reverse wiring method, we are going to start the wiring from the speaker terminal to ending with the power supply section…
Now in this article, I am going to follow the reverse wiring method.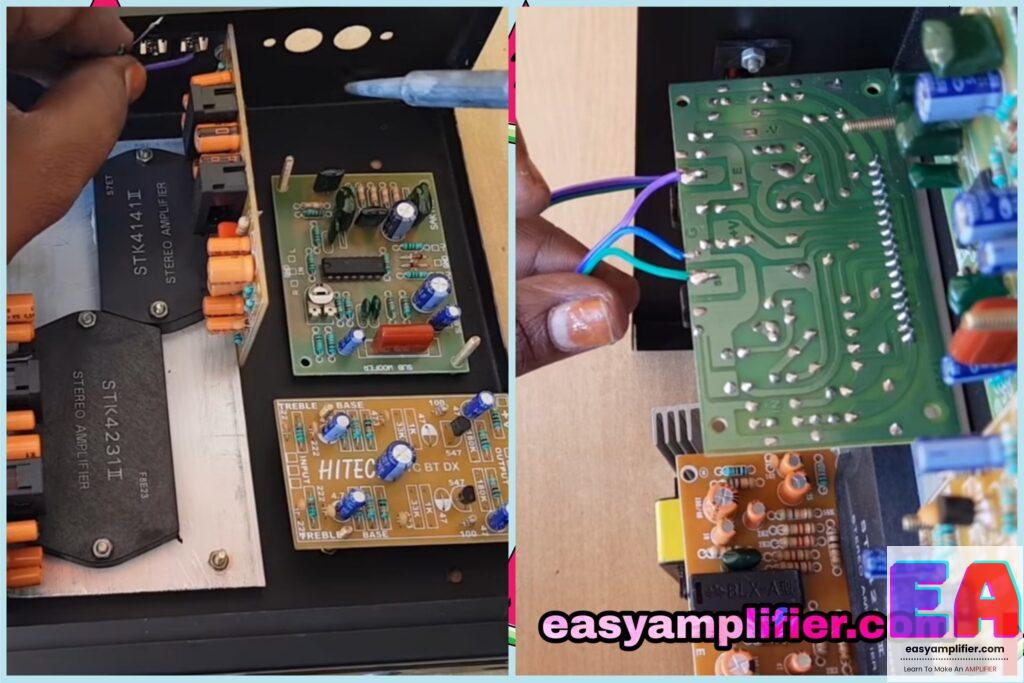 Like the above picture, First Solder From the Speaker terminal outputs to Stk 4141 Ic PCB Stereo Output terminal. (All the Connections were Clearly Mentioned On the PCB).
Here I am using blue color wire for the Ground…
Green and Violet Colour wires for Left and Right.
(You can use any wire color as your wish)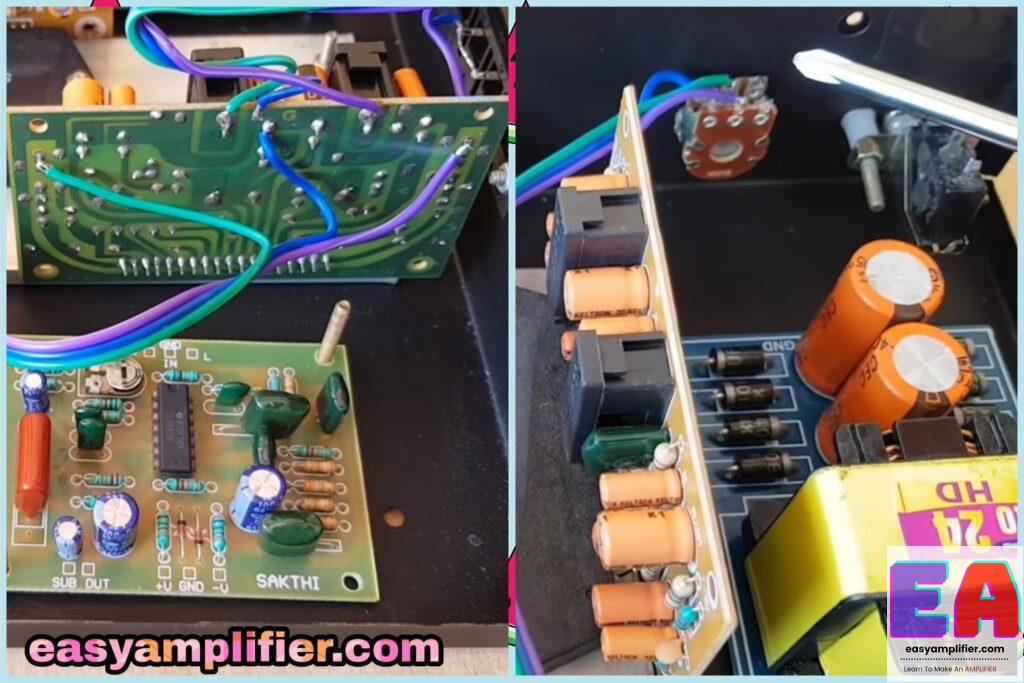 Next Solder From the PCB audio signal input To Volume Control output.
I already wrote an article about volume Control connections..in volume control 1 St pin Signal input 2nd pin Signal output and third pin Ground.
If you have any doubt about Volume Control Connection then click here to read about Volume Control Connection diagram.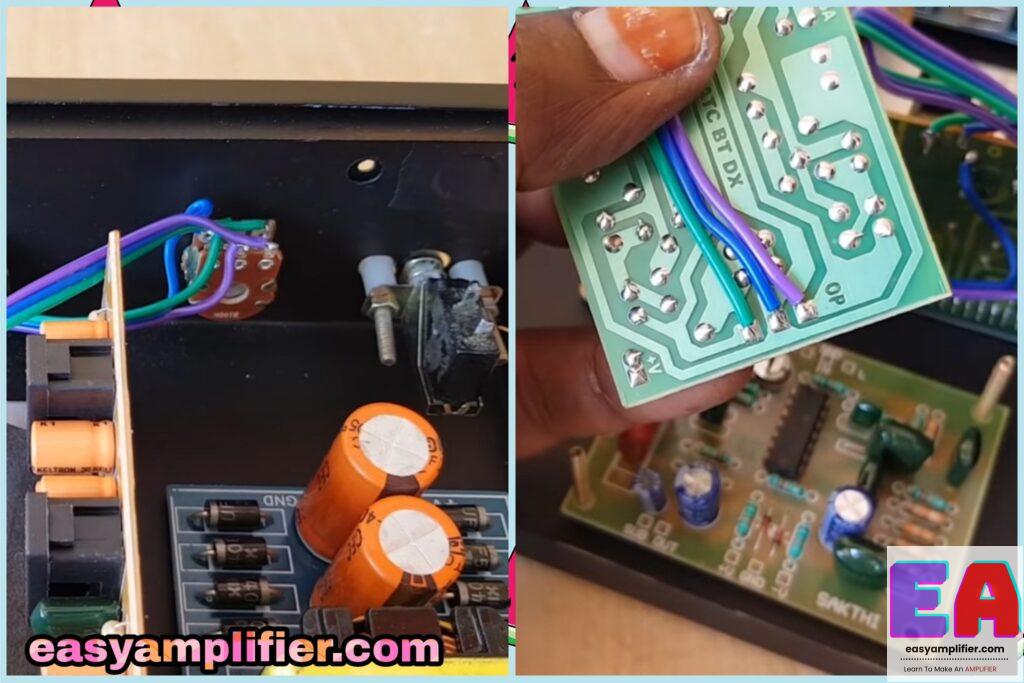 Next, we are going to Solder From the volume control Input To Bass Treble board output.(Like the about picture)
Then Solder Bass Treble Board signal Input From the Usb Bluetooth board Output.

Bass Treble Board Wiring Connection
Always choose the Different three color codes for bass and treble.
Like the above picture: First 3 sets of wires For treble and the second 3 sets of wires for bass.
After Solder the Bass And Treble connection then Solder the wires to the bass treble volume Controls.

Subwoofer Board Wiring Connection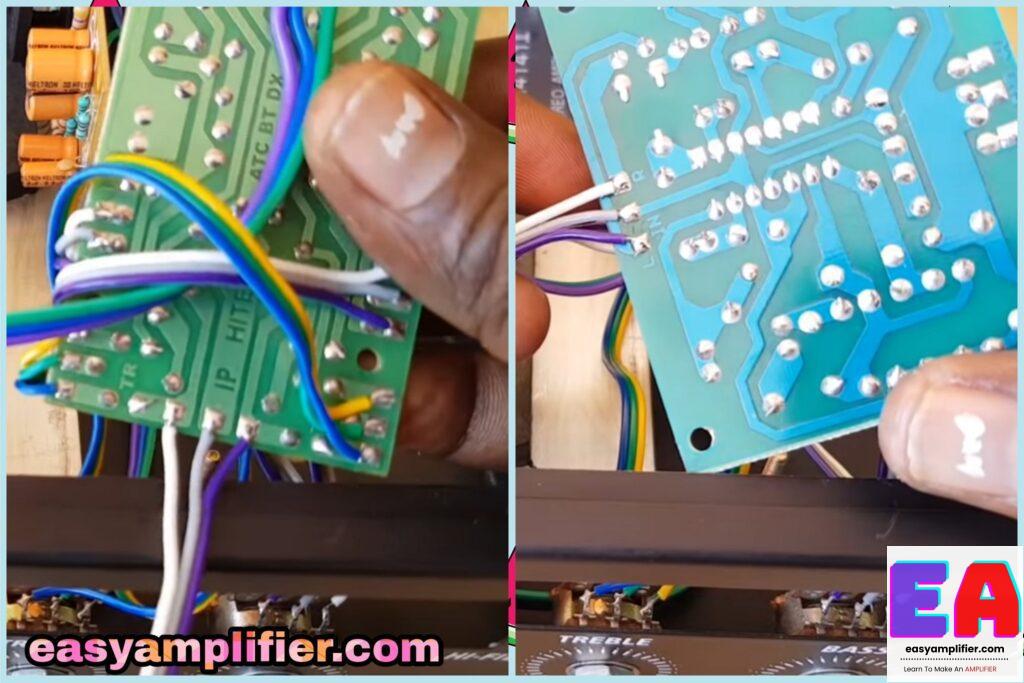 For Subwoofer Audio signal Input We are going to get it from Bass treble board Input.
Solder Three wires (L, R, G) From bass treble Input to Subwoofer Input.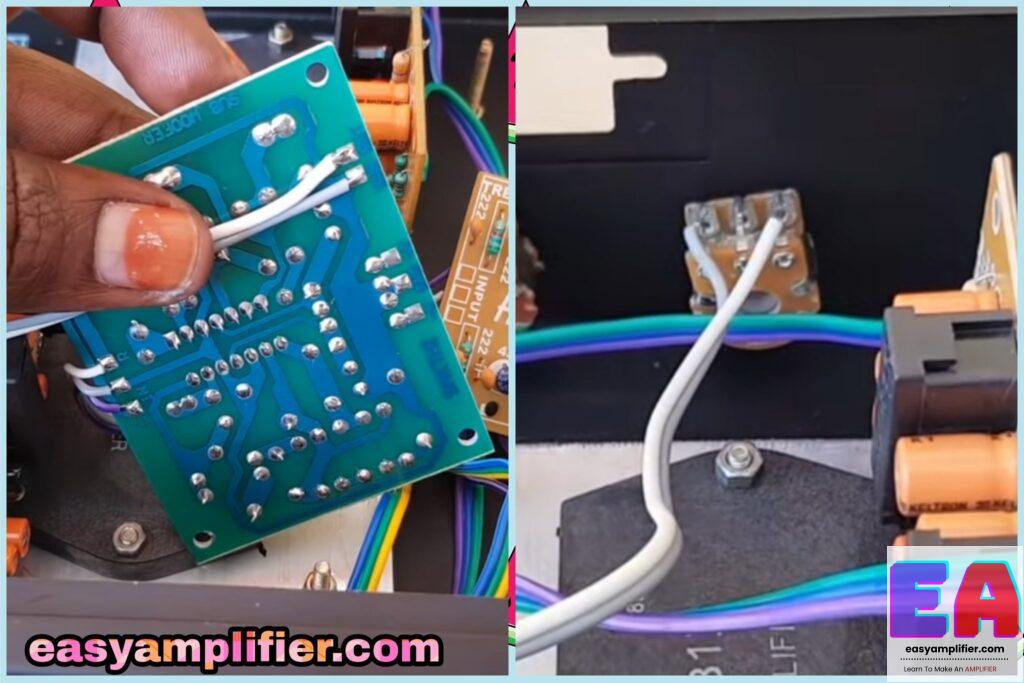 After that Solder From subwoofer Output to Volume control Input. (like the above picture)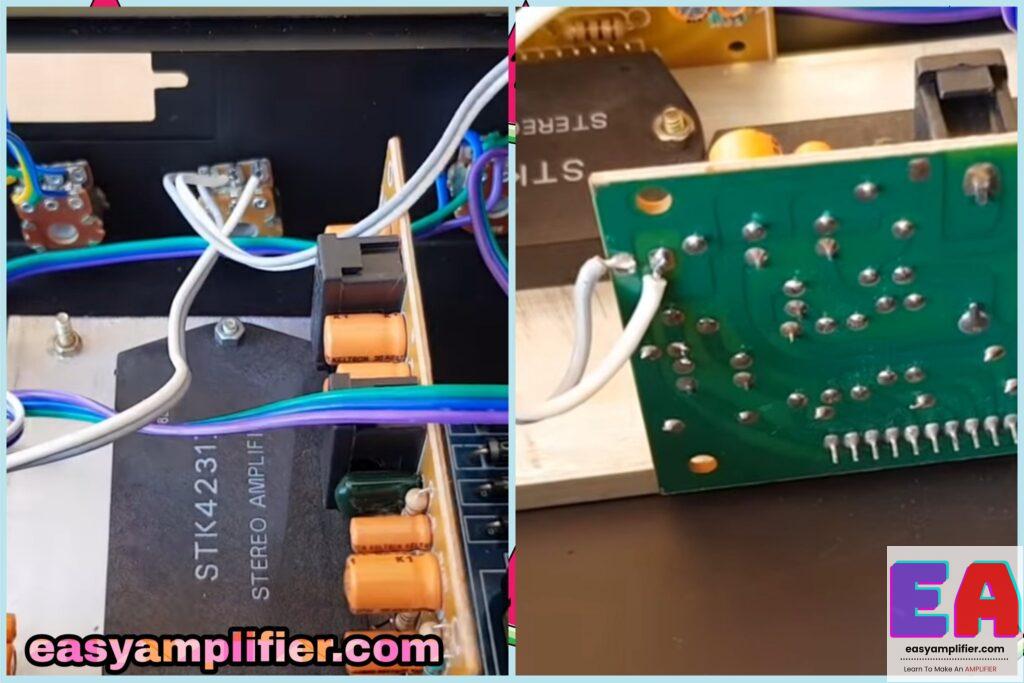 After that, Solder from Volume Control Output to Stk 4231 Power amp board input. Then Solder from Power amp board Speaker output to Cabinet Speaker terminal For subwoofer audio output.

USB board
USB Board's Are operated by 5v DC… here we are using 12v DC so we have to reduce the voltage from 12 v to 5v.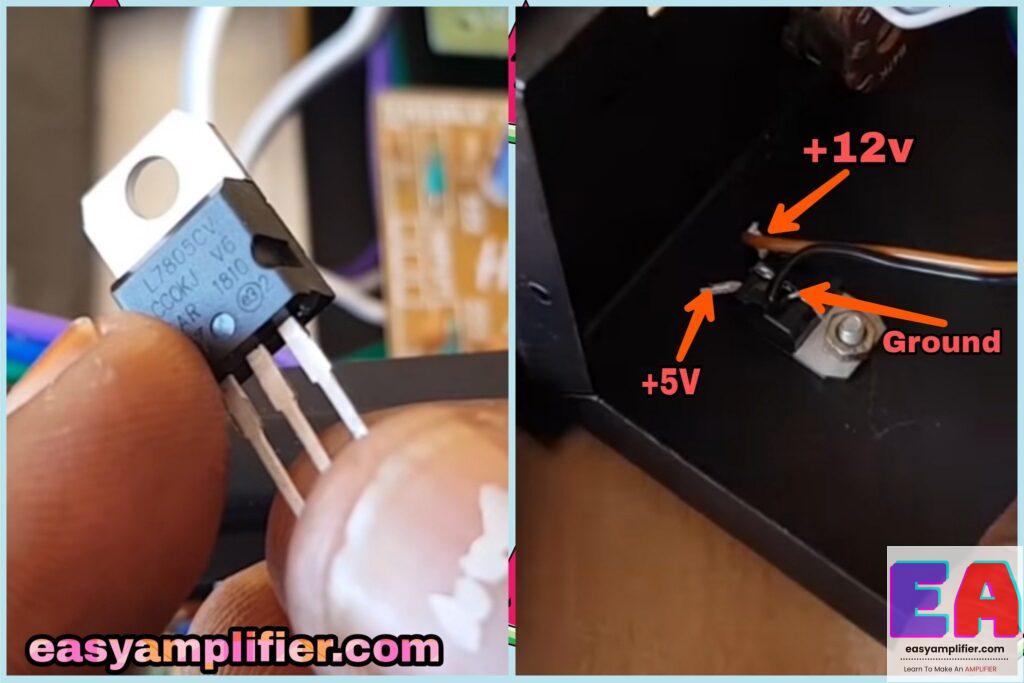 For reducing the power supply from 12v to 5v here we are using regulator Ic 7805.
The regulator IC comes with three pins: First pin voltage input, second pin Ground, and third pin Voltage output.
So Solder the Bass treble 12v input and ground to This 7805 Input and ground…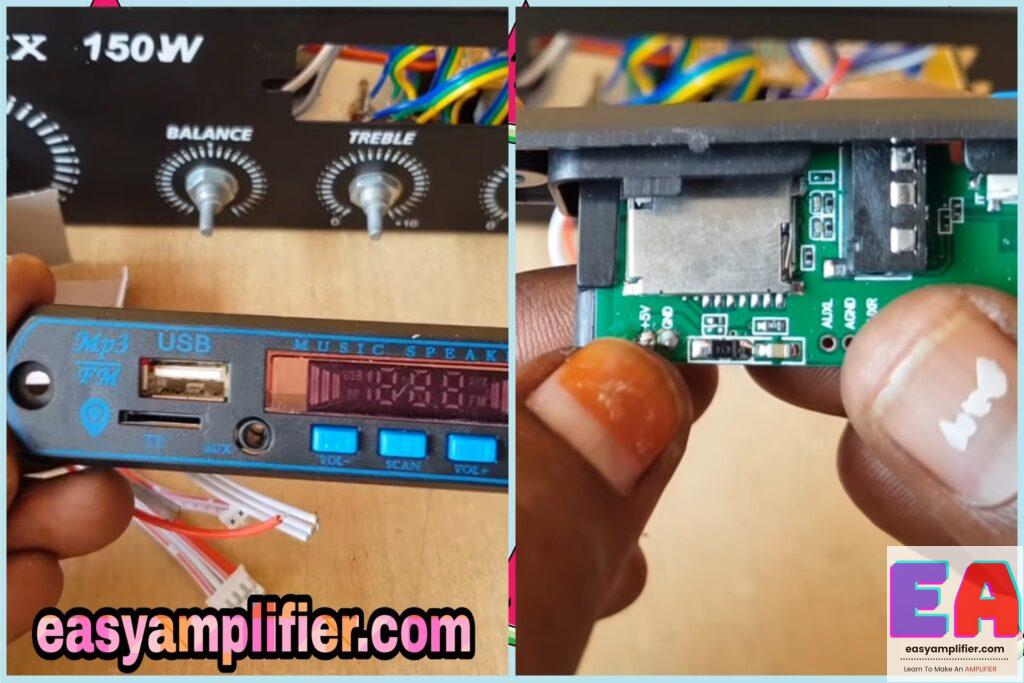 Select the USB board and check the bottom side they're mentioned About that power supply board.
Solder Correctly From the regulator ic.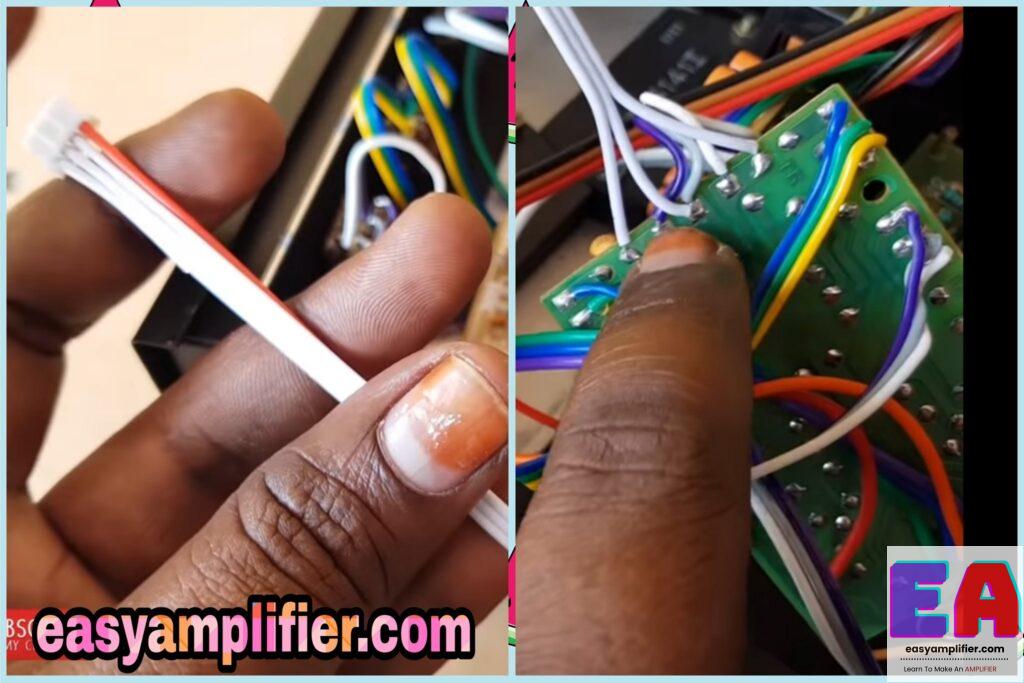 Now Solder the Bass treble or subwoofer audio signal input to USB board Audio output.

Power Supply Connection
Now in this part, we are going to Solder all The Power supply Connections.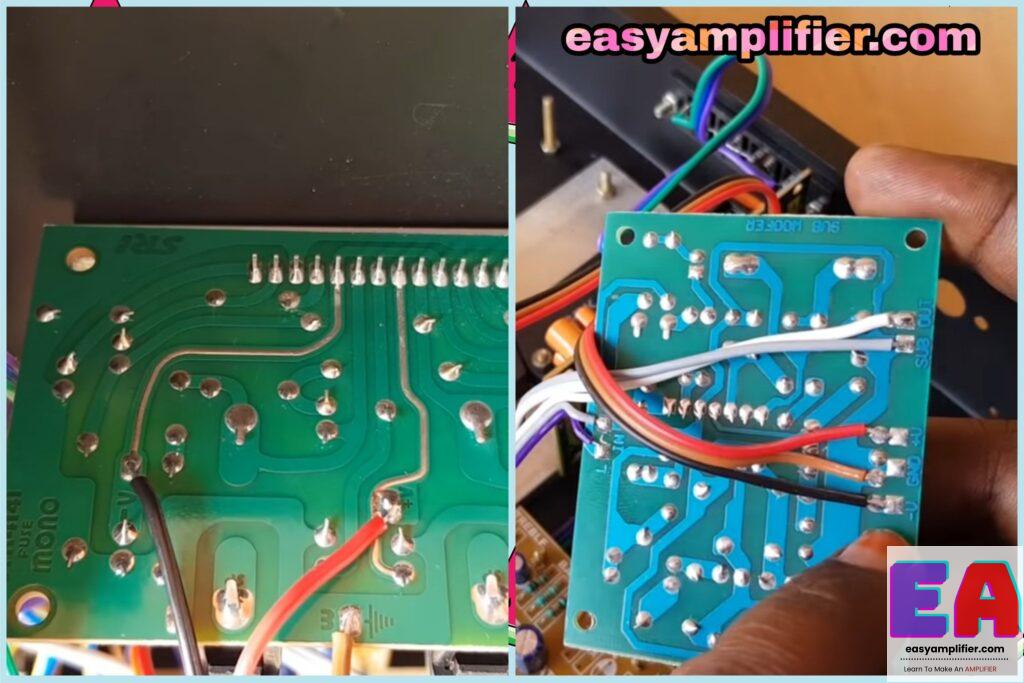 We Have Three boards Which are Operated By a 24v dual power supply.
STK 4141 Ic Board
STK 4231 Ic Board
Subwoofer Pre-board
Now Solder all Three Boards. Here I am using Red wire for +24v Black wire for -24v and brown wire For the ground. You can choose wire Colours According to your wish.
Inverter kit wiring
Now we are going To Solder the inverter board.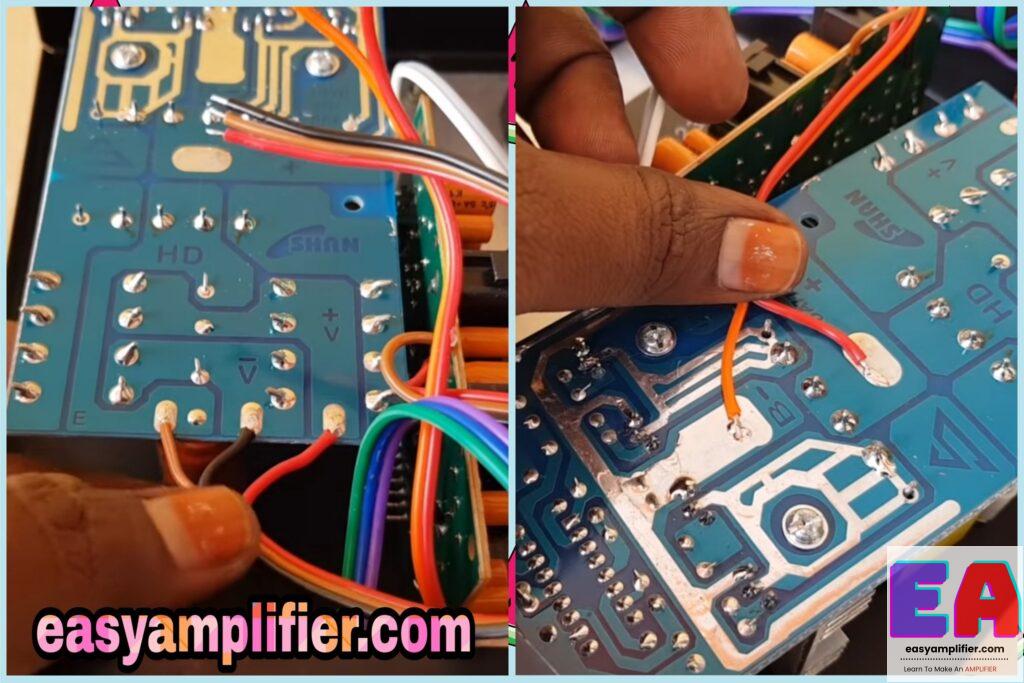 Like I said before Solder Red, Black, and brown wires To the inverter board positive, negative, and ground… Be Careful and Solder Accurately. if you Solder wrongly Then the capacitor will explode. So always double-check the connection.
In the above picture Left side, we have Solder the 24-0-24 Wires. And the right side We have Solder the +12v and ground for Bass treble and USB regulator ic.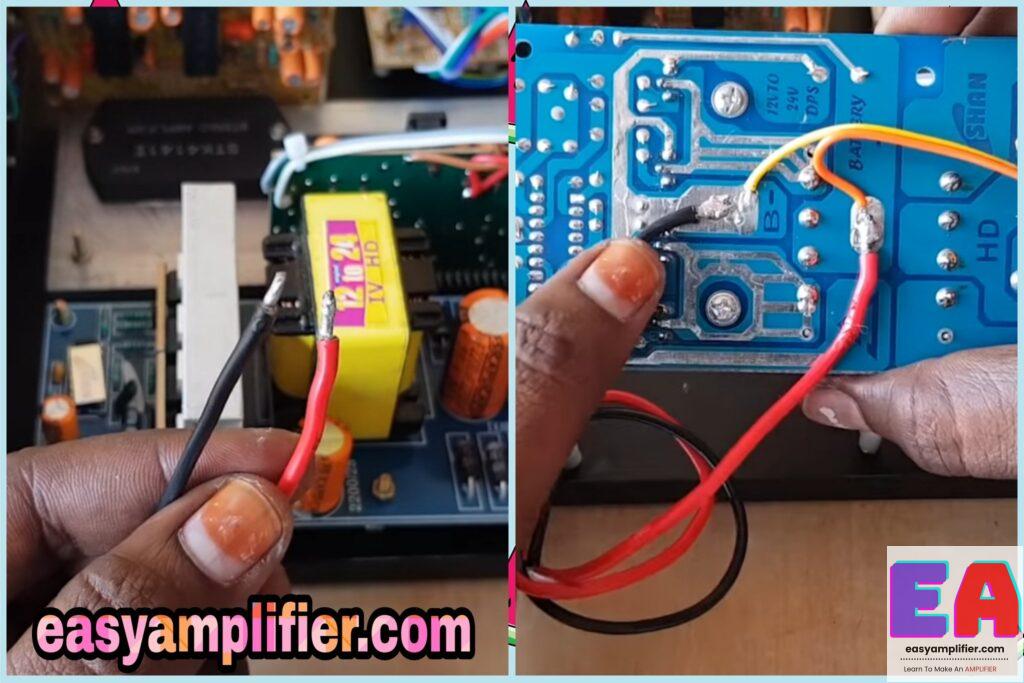 For Inverter kit power supply Input always Use heavy gauge Wires. For Better Audio results And a deep subwoofer bass effect.
All Connections are over now it's time to check the amplifier… Before you start the amplifier make sure You Checked that all Connections are given properly.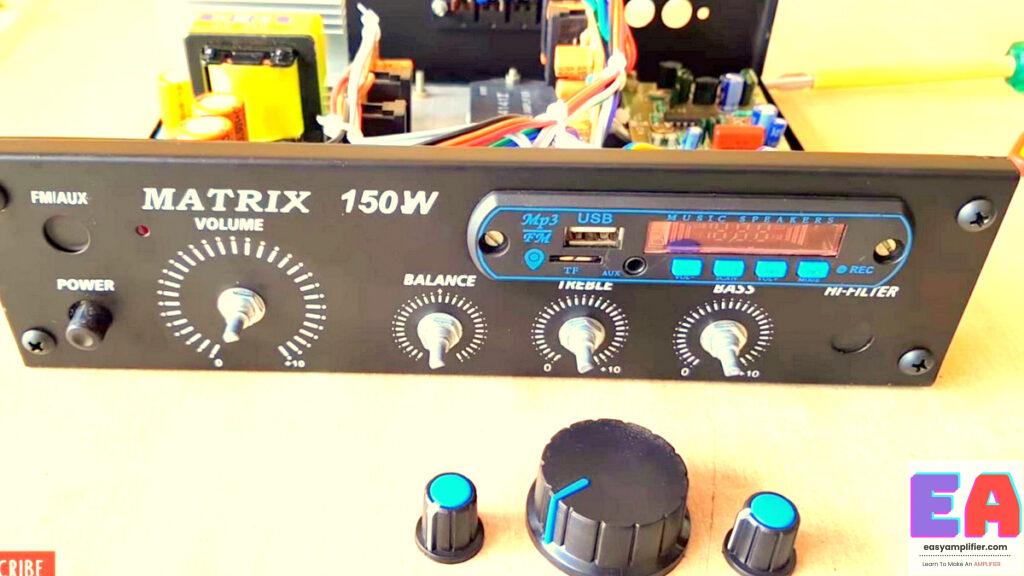 After that Connect Volume control Knobs. Knobs are Available in different colors. Select Knob with your desired color.
Now we are going to Turn on this amplifier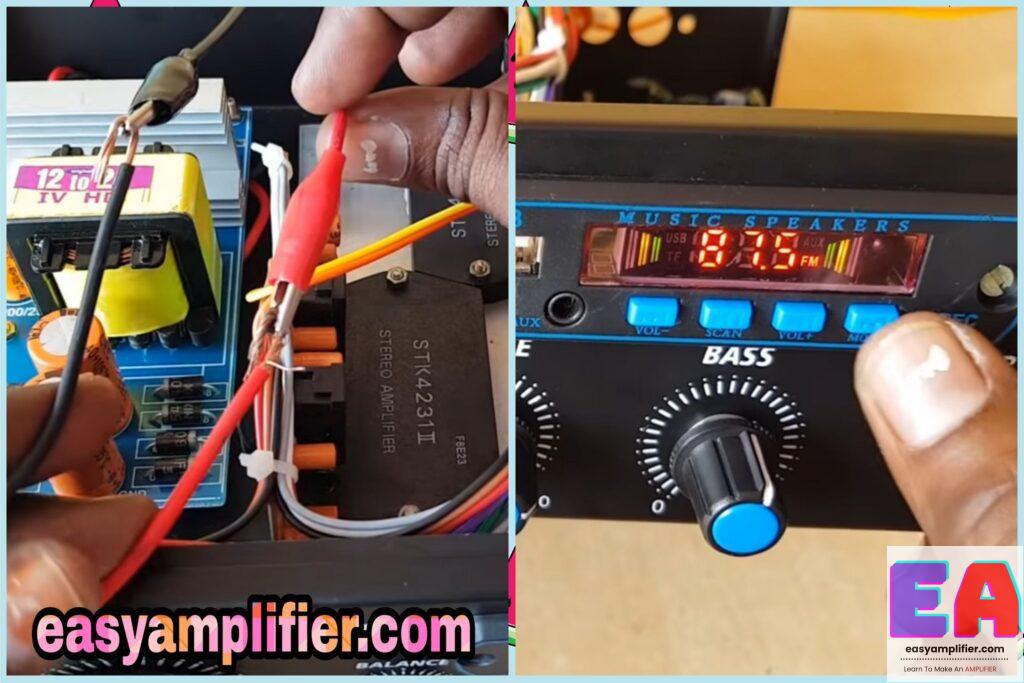 Like in the above picture I have connected to a 12v battery With this board. Now this board is working perfectly. You can use this amplifier with any 12v battery operated Vehicle (car, auto, van, etc)
So that's all friends. If you want to know more about this board and connections. Please let me know in the comment section below 👇 Please Share This article with your friends.

Click here for stk 4141 ic datasheet