Table of Contents
Hi music lovers today in this article we are going to see the stk4141 ic stereo and Mono amplifier board Review and connection details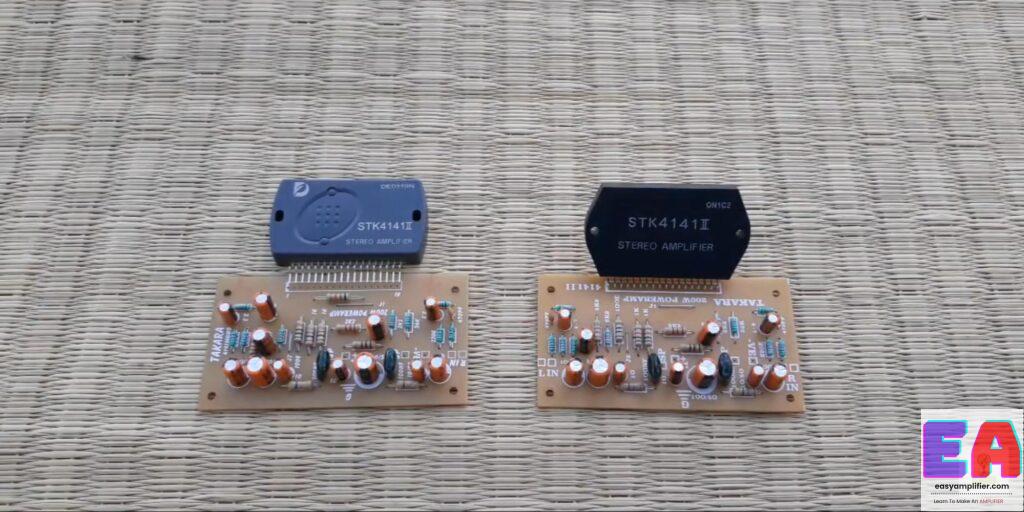 This stk4141 ic Can be operated with dual power supply DC. This STK series Ics Comes with many types for example STK4141 ic Can give you 25 Watts of power output per channel, stk4191 iC can give you 50 Watts of power output per channel and stk4231 ic Can give you 100 Watts of power output per channel. These types of ICs are mostly and easily available in the market.
We also wrote an article about the Best amplifier board in the market. According to your needs, you can read that article to select the best amplifier board. These STK series ICs are Stopped Manufacturing From long ago. Now, these ICs are Available in the markets are duplicate ICs that come from china and Korea. These ICs Also give the best results equal to Original ICs.
Nowadays STK ICs are available in two variants Which are the ON series and D series.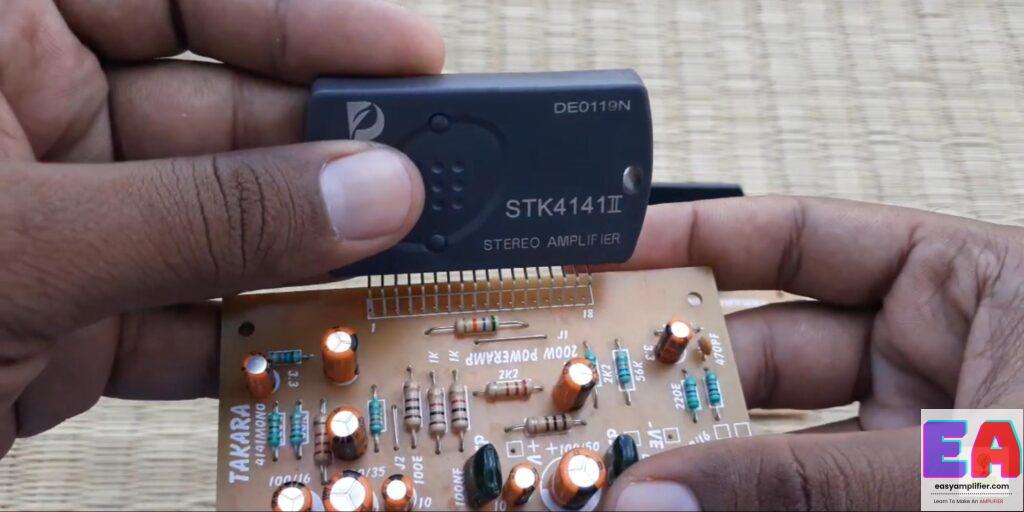 This is D series IC. When it comes to the STK series amplifier board The IC and driver Circuit are Available Separately You have to solder By yourself.
When compared to D series ICs ON series ICs are given the best results rather than D series IC.
This STK4141 ICs Power supply Range is As per the datasheet You can give a maximum of 40v DC. But you can't Run continually With that supply. Because these ICs are not original If you give that much power supply it will damage Your IC very soon.
So In my point, You can give a 24-0-24v power supply to this IC When you are using 4 ohms speakers. And you can get a maximum of 25 watts of audio power output per channel. Whereas if you are using an 8 ohms speaker then you can get a maximum of 25 Watts of power output per channel with 27-0-27 DC power supply.
If you Assemble a stereo amplifier then in my recommendation use a 20-0-20 Transformer with 3 amps to 5 amps and if you Assemble a 5.1 amplifier with 3 IC then use a 24-0-24 Transformer with a 5 to 7 amps power supply.
Now We Are going to see This STK4141 Ic Stereo Amplifier board input and output connection details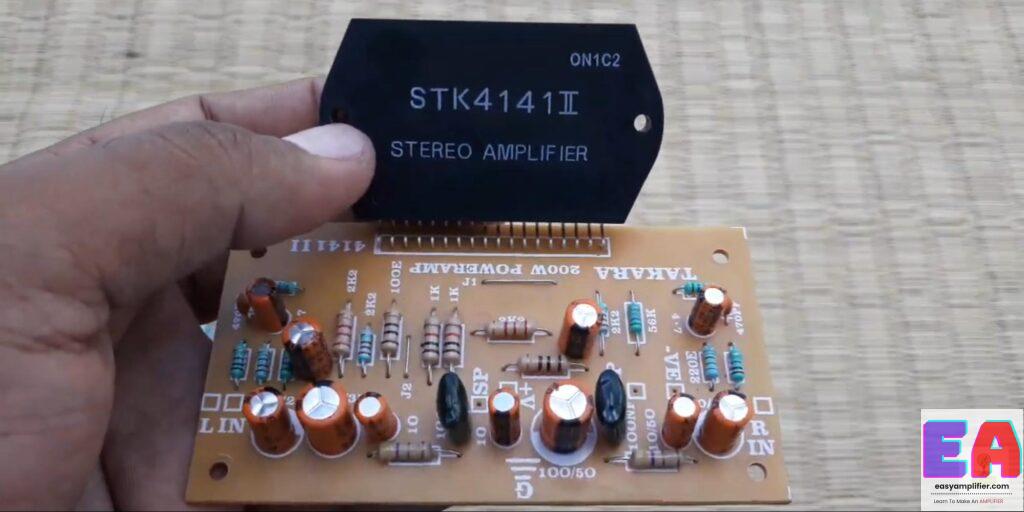 This STK series IC comes in many varieties But nowadays Only three types (STK4141, STK4191, STK4231) or STK ICs are only available in the market maximum.
STK 4141 Ic connection diagram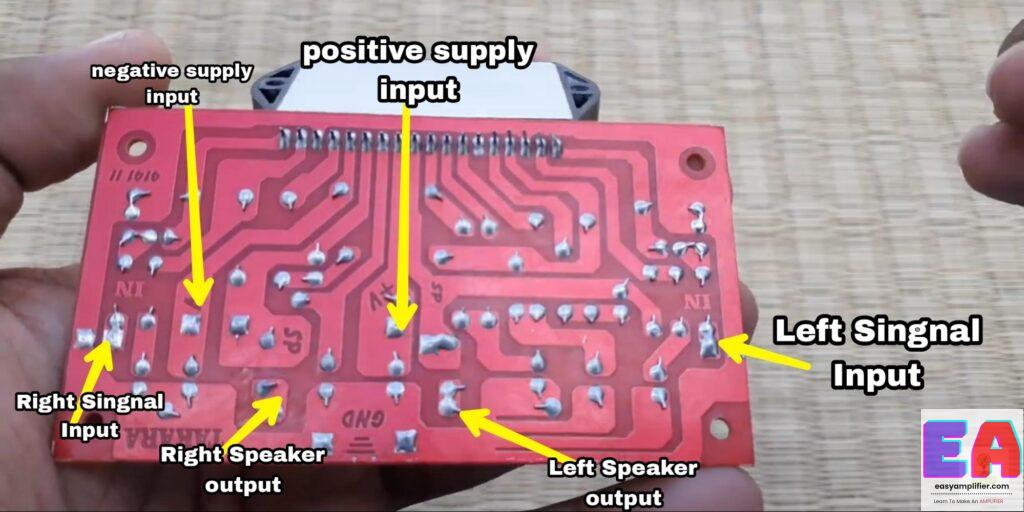 STK4141 IC Comes With 18 pins, Pin no 11 To give positive Supply, Pin no 14 to give Negative Supply Input, Pins no 3 and 16 to give ground supply, Pin no 1 to give Left Channel audio signal input, pin no 10 to get Left Channel speaker output, Pin no 18 to give right channel signal input and pin No 13 to get right channel speaker output. All the connection details are clearly mentioned in the Driver board PCB. If you have any doubts About the connection You can ask me in the comment section
STK4141 IC mono board connection Details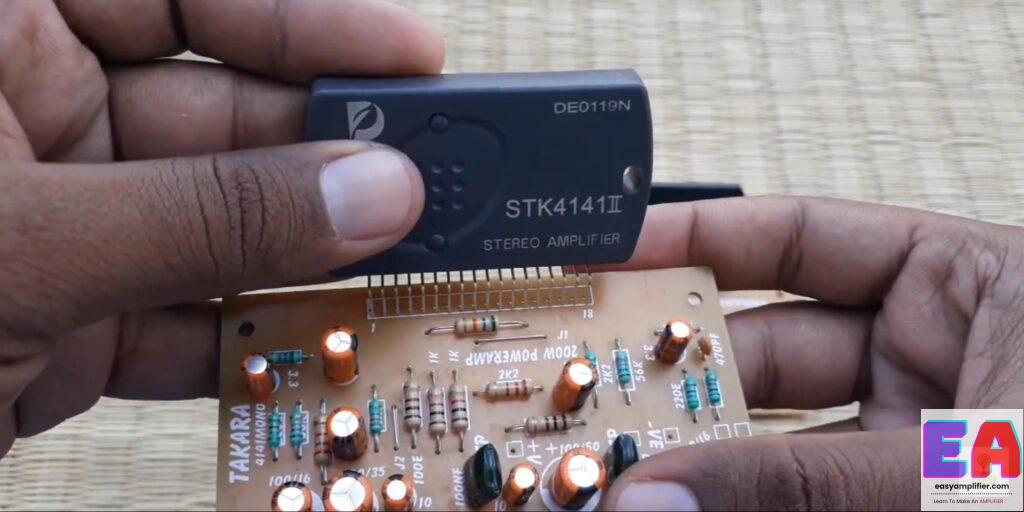 If you search in STK4141 ic Datasheet You couldn't Find to stereo to mono Conversion Method. But Our Technicians find La4440 Stereo to mono Conversion Method Will also Works On the STK series IC. And also successfully made it too… Hays off to the Technicians to make that happen.
Connection details
All the connections are clearly mentioned In the PCB. And you can ask me in the comment section to know more about this board.
And We can make this board stereo to mono and mono to stereo if you want to know how please ask in the comment section so will write a separate article about that.