Hi, music lovers today in this article we See this Stk4211 Module Four transistor-based Hifi Stereo transistor Amplifier board By Max win.
What can we do with this board?
From this board, we can get A high-quality stereo output. You can use this amplifier for your home or your personal amplifier. This board's sound quality is very impressive.
For This board quality, you can hear audio with low and high volumes without any distortion.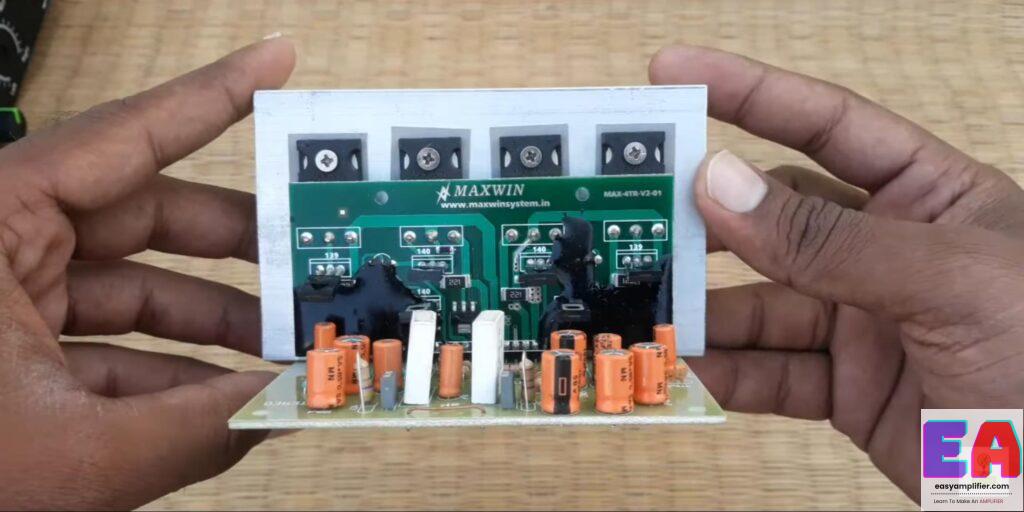 So this is that board… This board looks Very perfect, Along with quality components. 
And the best part about this board is this board comes with 10 leaves heavy heatsink. So you don't need to worry about the heating issue. And this board's total harmonic distortion Is very low at the same time There are no transformer switching losses. For the reason of no switching losses in this board, The heating issue is Very low. I personally checked with a 24v 5amp  transformer for 2 hours without a cooling fan. This board runs perfectly without Any heating issues. 
For this board power supply, you can use a 24-0-24 to 28-0-28 5amp transformer for getting the best Audio result. Because you can Get Maximum audio power output from this board with minimum Power supply.
Max win stk4211 HiFi Stereo transistor amplifier board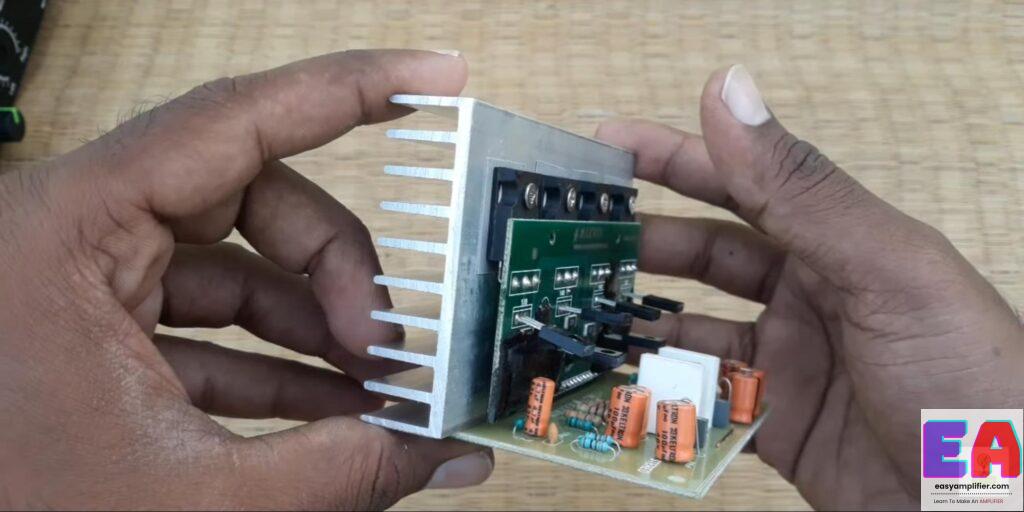 This is a stereo board. You can get a Mono board with this same brand. For this board, you can use a minimum 8-inch to maximum 12-inch Speaker or woofer. If you want to get a sound quality like a Subwoofer this stereo board will give you super audio quality like a 2.1 subwoofer amplifier.
Because of the low distortion, you can get High-quality audio power output. I say this again and again because I personally used this board. This stereo and Mono board is available for sale. You can ask me in the comment section or on WhatsApp.
Now let's see this board input and output connection details.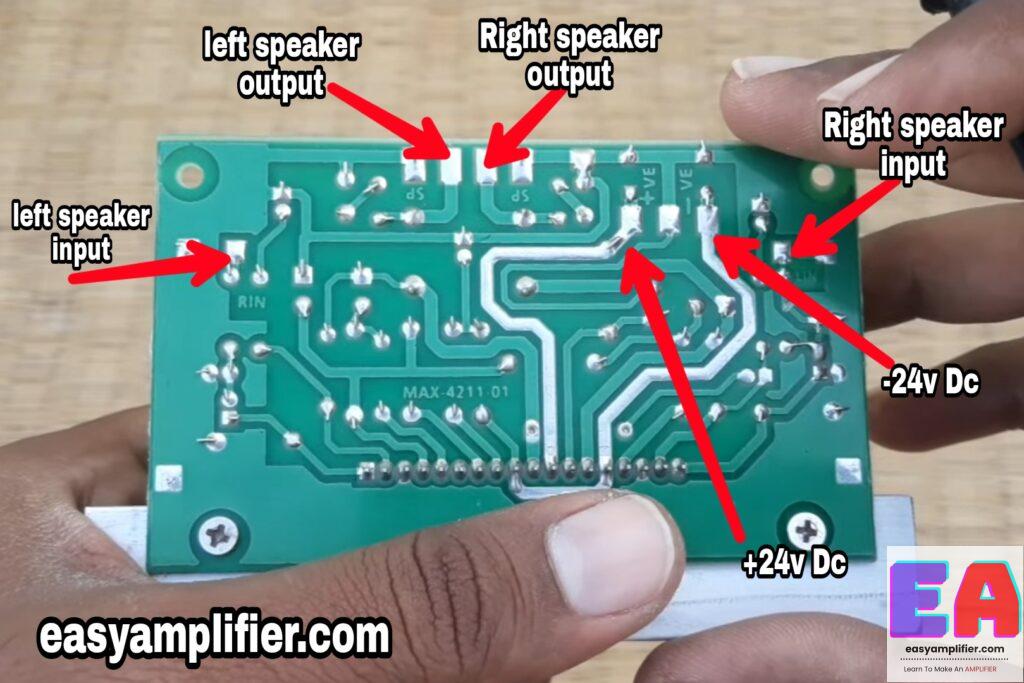 All Connections are clearly mentioned in the PCB.
Or you can ask me directly in the comment section and on WhatsApp.
You can convert this board from Stereo to Mono and Mono to stereo very easily. I will write a separate article about that Conversion in the upcoming days…